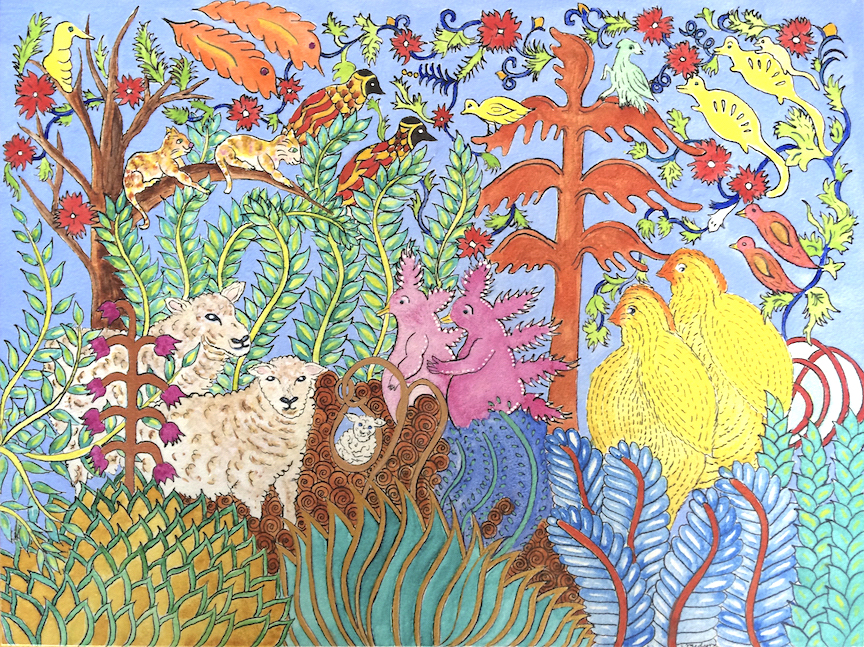 Long Awaited Arrived At Last
Mixed Media 12″ x 9″
Framed in a cheery frame.
Perfect for a new baby in the family.
$500 plus $25 shipping.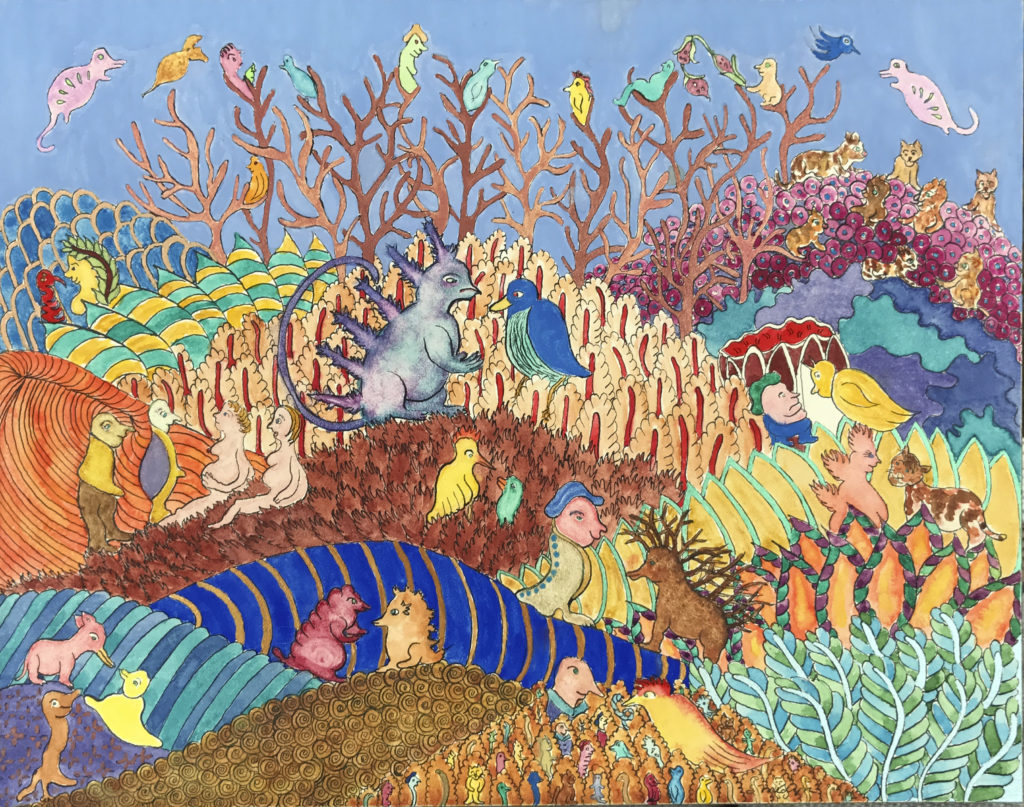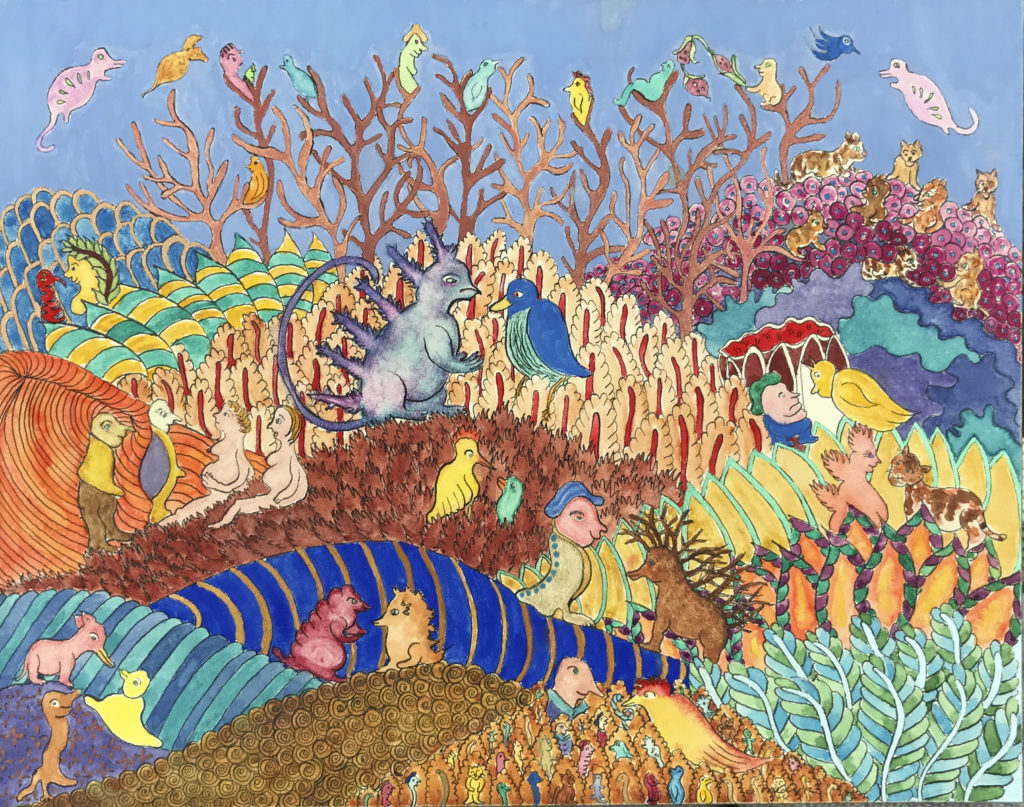 Pop Up Party
14″ x 11″
Framed in a black 3″ wide frame with gold accents and a black matte
$700. plus $35 shipping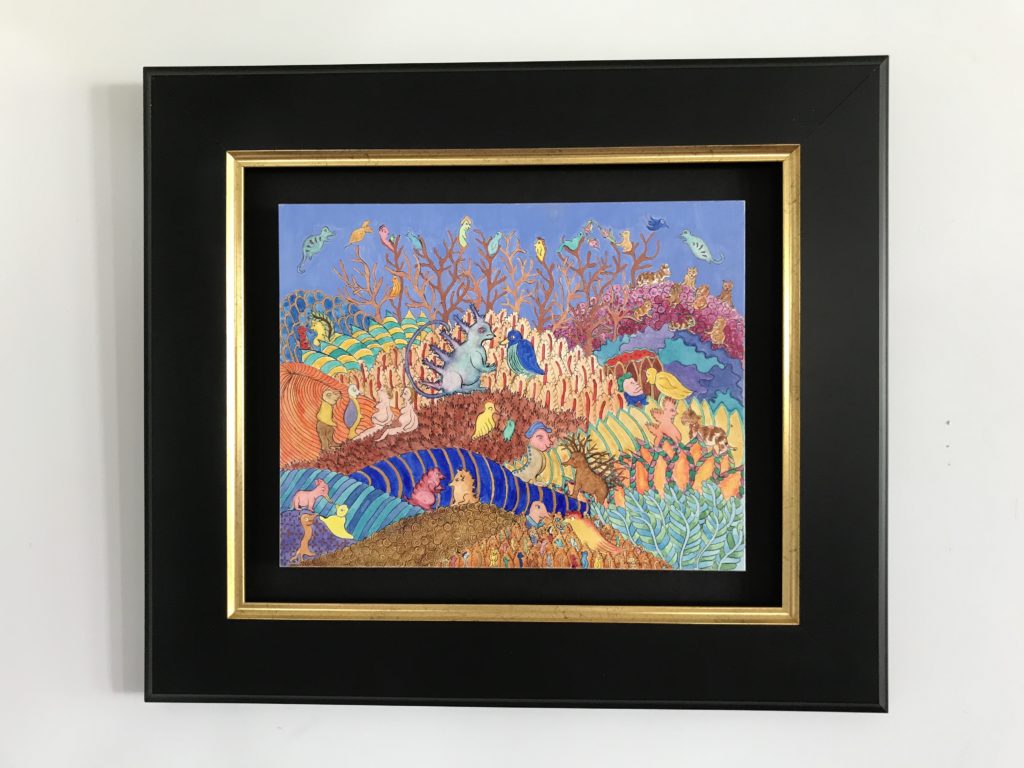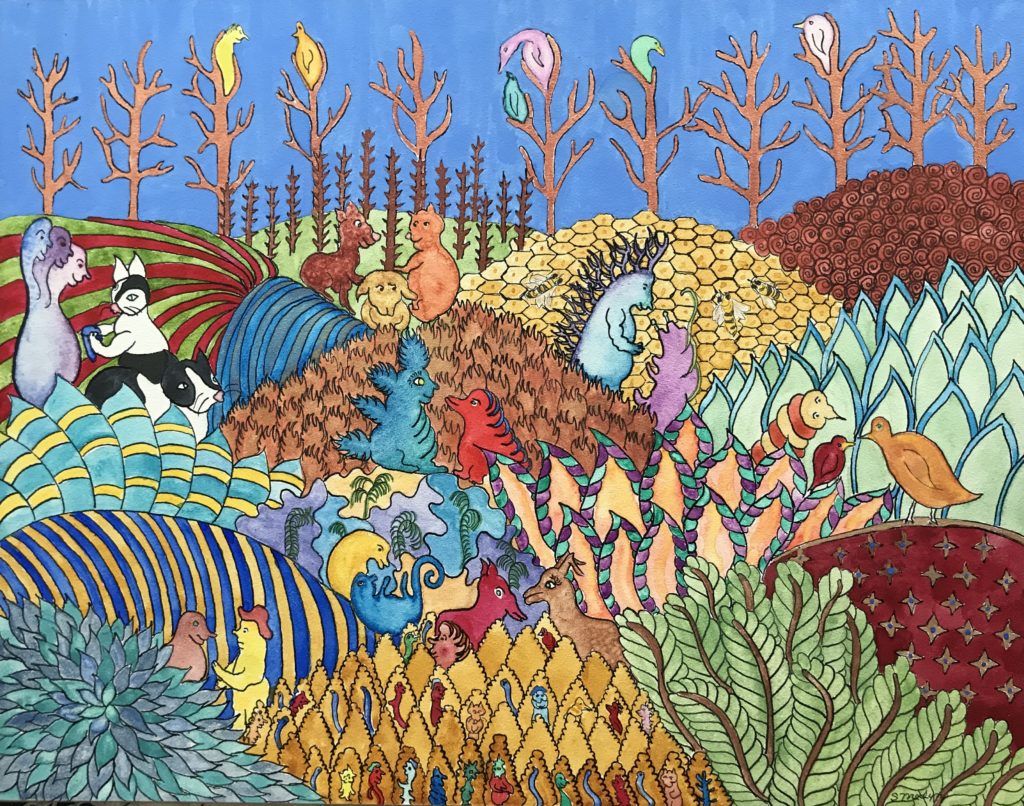 Oh The Places We Go!
Mixed Media   14″ x 11″
Framed in a black frame with gold accents exactly like the painting above.
$700 plus $35 shipping.
I am so pleased that David Formanek will be exhibiting with me for the first time in 34 years.
He will be exhibiting nudes in resin and bronze as well as Dodonoids.
Take a look at his fabulous work.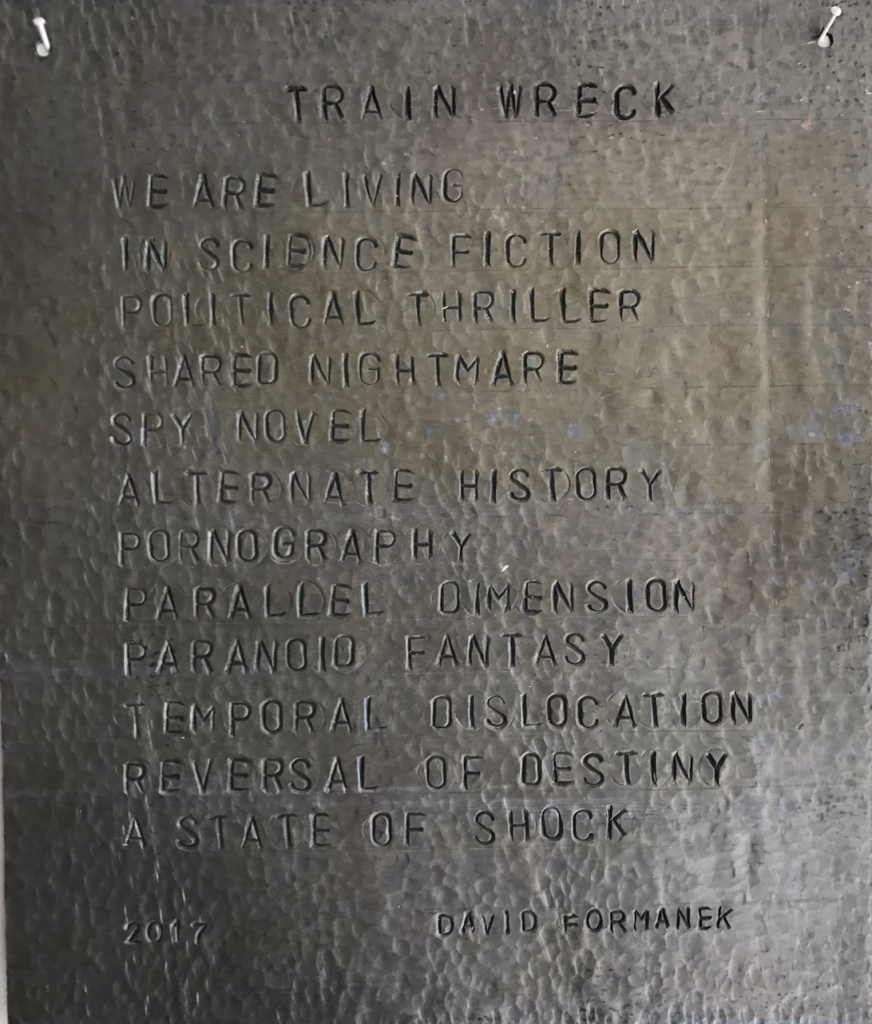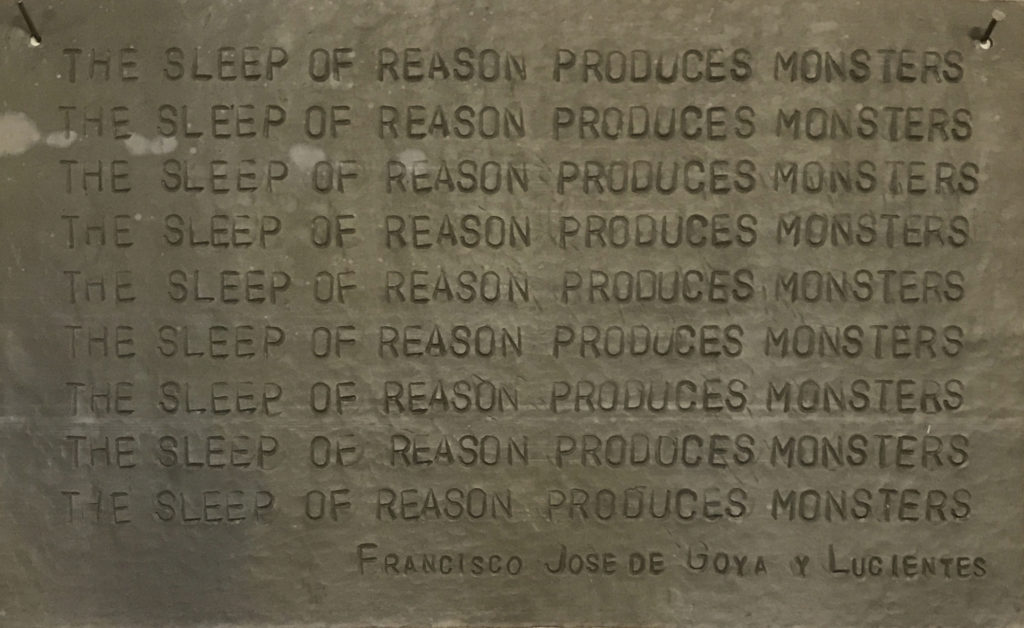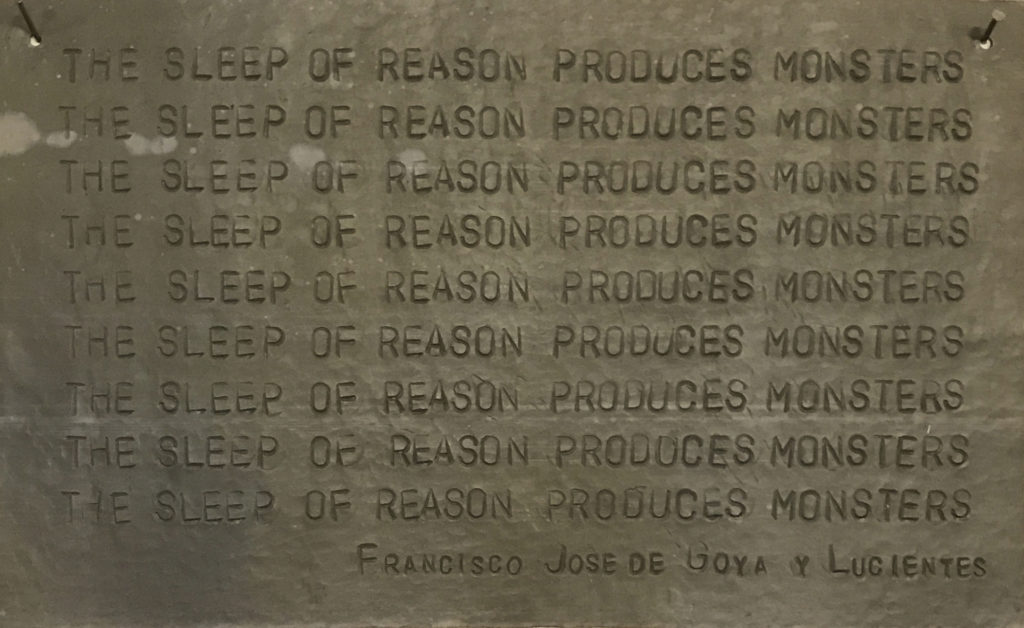 Stop in to see both our works. We look forward to seeing you at open studios.
Susan Medyn & David Formanek
90 North Ct
Tiverton, RI 02878
11 AM to 5PM
July 15-16 & August 19-20, 2017
and by appointment.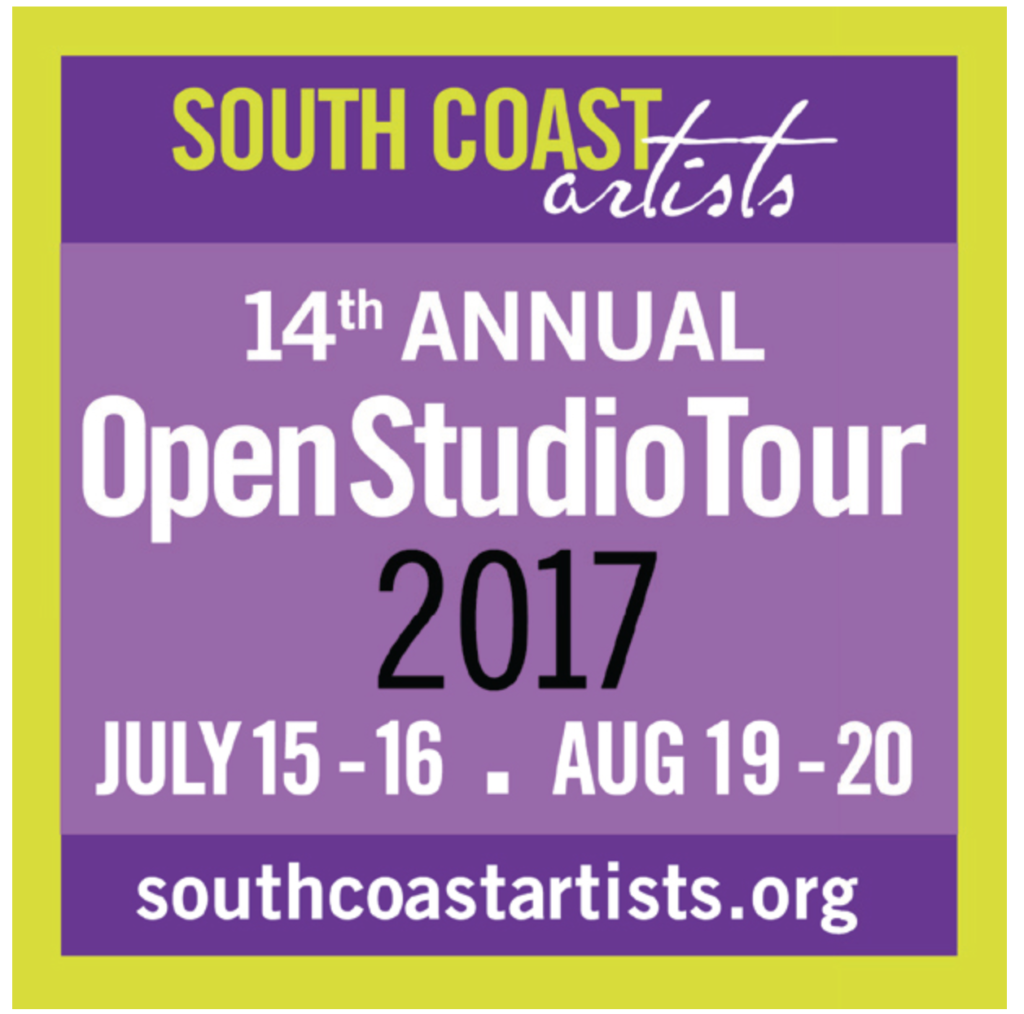 And just for fun, take a look at one of my queen bees from my two beehives.
She is Alice May II.