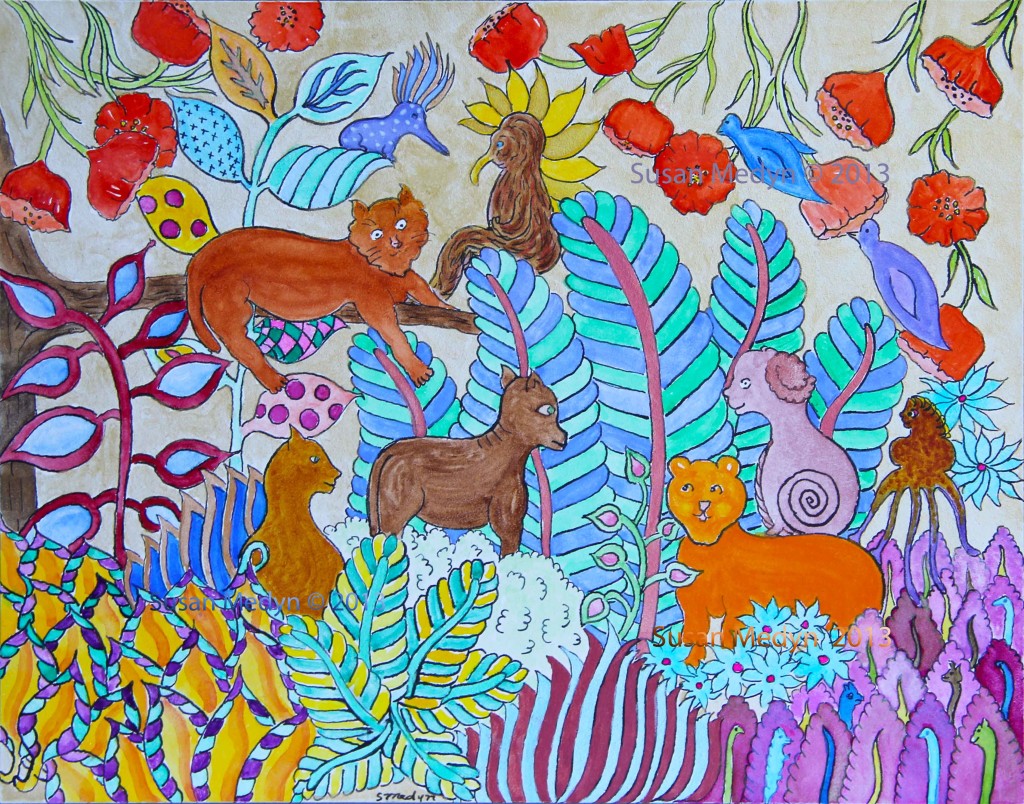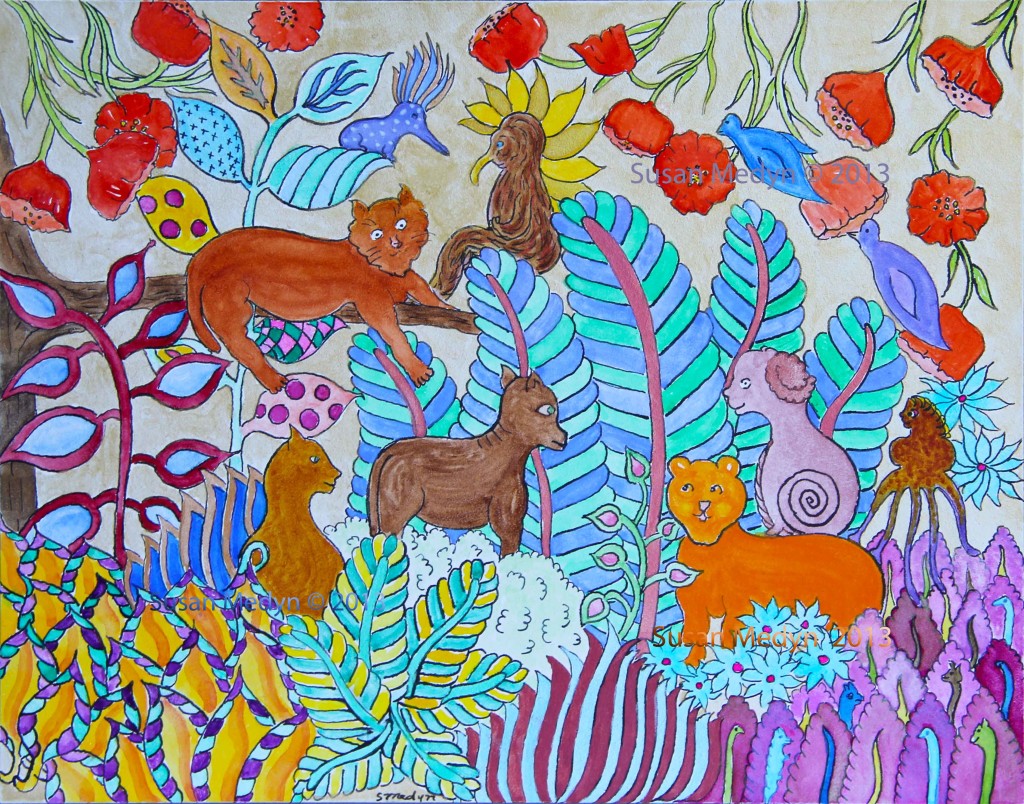 This was quite the challenge to work out as I wanted to stay with purples, oranges and browns.
Was able to put a nice wash of gold on the background.
Which creature would you like to be ? Any reasons why?
Please consider signing up for my blog and I will randomly choose a winner of a gicleé of one of my works matted to 8 1/2 by 11.
Learned today that I can significantly lighten Higgins waterproof permanent drawing ink from aqua board if I use soap and hot water.
I am interested to see how the painting will look with much lighter outlines.
Would love to have you follow my painting journey and be sure to let me know which creature  you would like to be.
This is a 8″ by 10″ Ink and watercolor on aqua board, varnished and framed in a shadow box frame.
To purchase click here: