I found the work of French artist Chantal Sellan while browsing the web. She worked as a psychologist for many years. She was born in 1936  and started painting in 1980. Her works are in many public  and private collections.
Another self taught artist I found is from Denmark. Inge Selmer was born the same year I was (and I am not telling when that was)….but I love this Henri Rousseau like painting. She spent many years working in reflexology before starting her art career in 1983.  She has exhibited since 2004.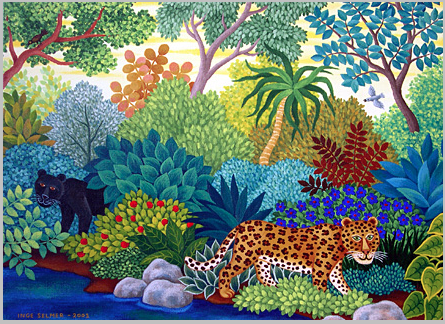 I have been working on some small paintings on aqua board of curious creatures and continue to work on my ink and watercolors of garden parties held by imaginary animals.
I am also making a series of Holiday Cards that I plan to have printed.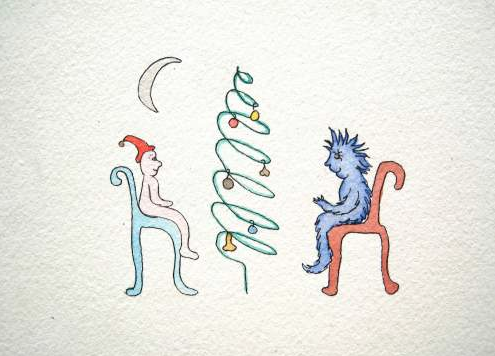 I like the simplicity of this one. It is on white watercolor paper but taking photo's in the afternoon does not always get good results, especially when there is a cat jumping on the table repeatedly.