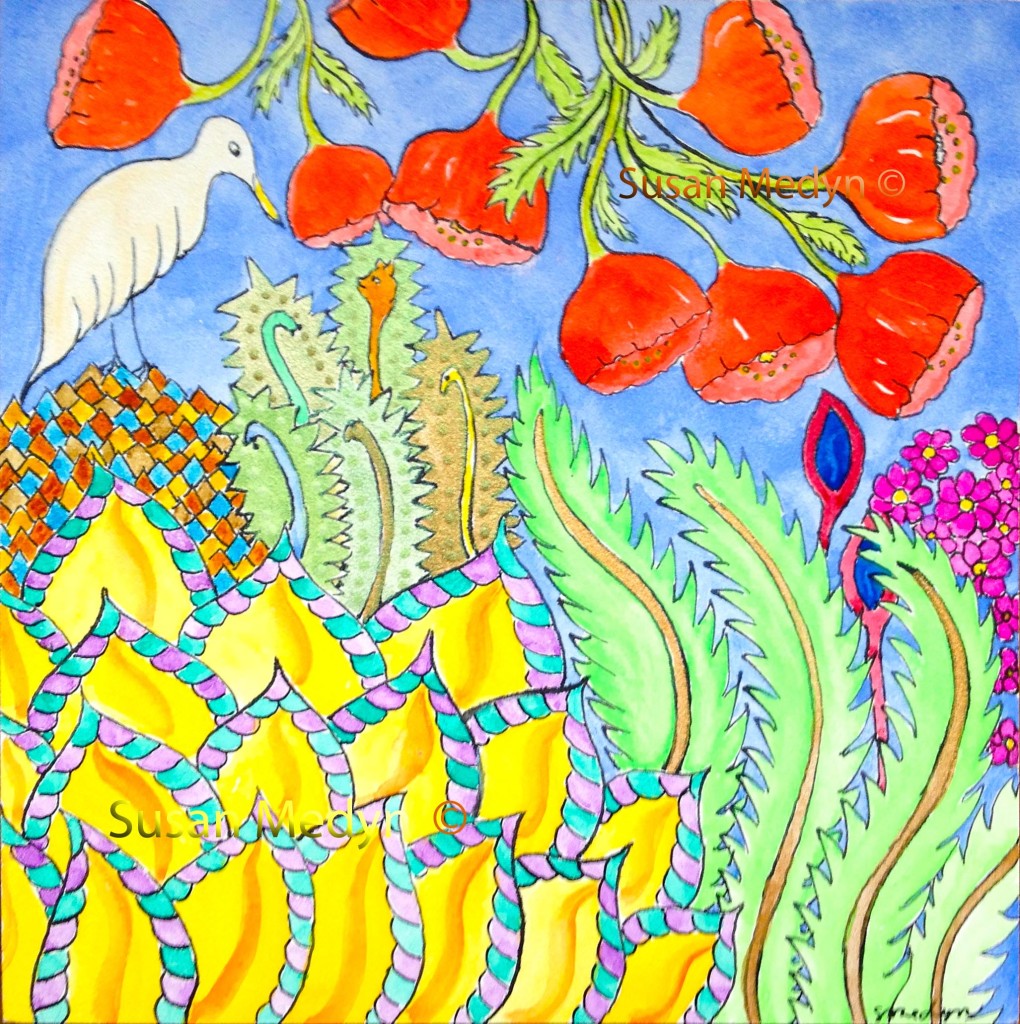 Well it has been an incredibly busy time of year. Postcards are printed for the Exhibit at DeBlois Gallery,  The Art Stable Gallery is opening this weekend (I will be posting more about that soon), and we are getting ready to go to Europe for the exhibit I am in.  We went to a wonderful rock and roll wedding this past weekend and the bride and groom were one of the happiest couples I have ever seen.
I am loving painting such wild foliage and thought I might make a picture without any creatures. Not surprisingly, a few of them  snuck in here.
I am happy to say this painting is much less expensive than my others. I found that fewer creatures meant fewer hours.
Monday was such a glorious day that it is hard to remember what a cool spring it has been. I love how resilient we are. The flowers have opened in abundance and our nesting sparrow is surely going to have babes soon.
This is a 6″ by 6″ Ink and Watercolor on aqua board and comes with it's own stand so you can display it immediately. It is for sale for $125.00