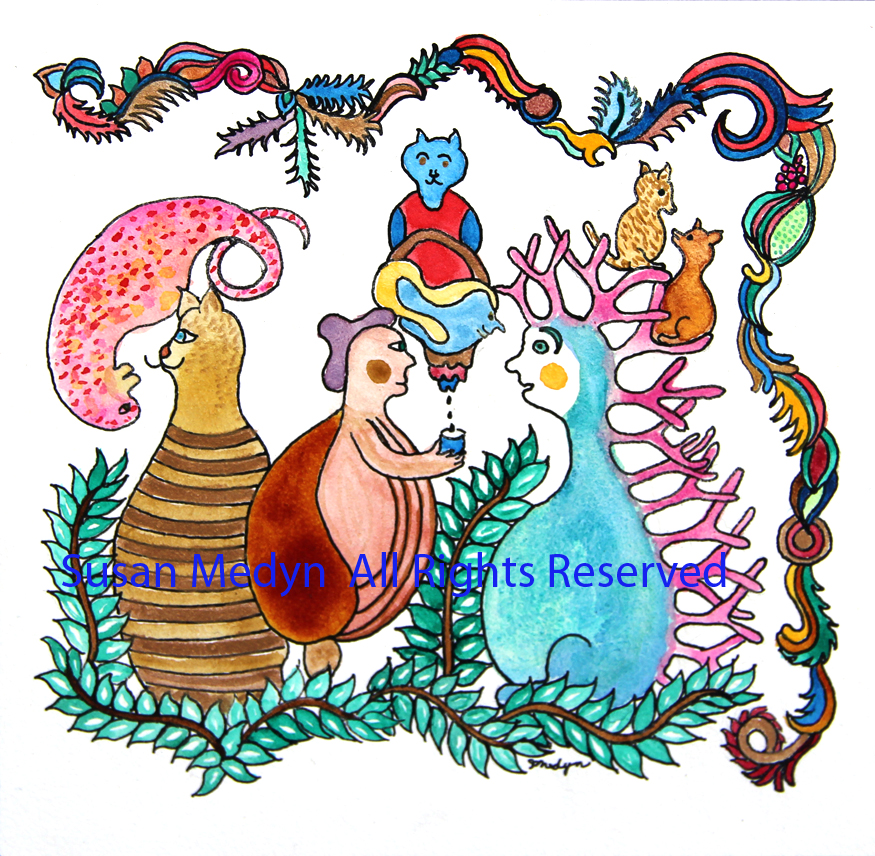 This is a 6″ by 6″ ink and watercolor on aqua board. The man in the middle is filling his glass but the spotted pink creature is longing for a kiss. This work is for sale for $65 plus $5 shipping. Paypal button is above painting.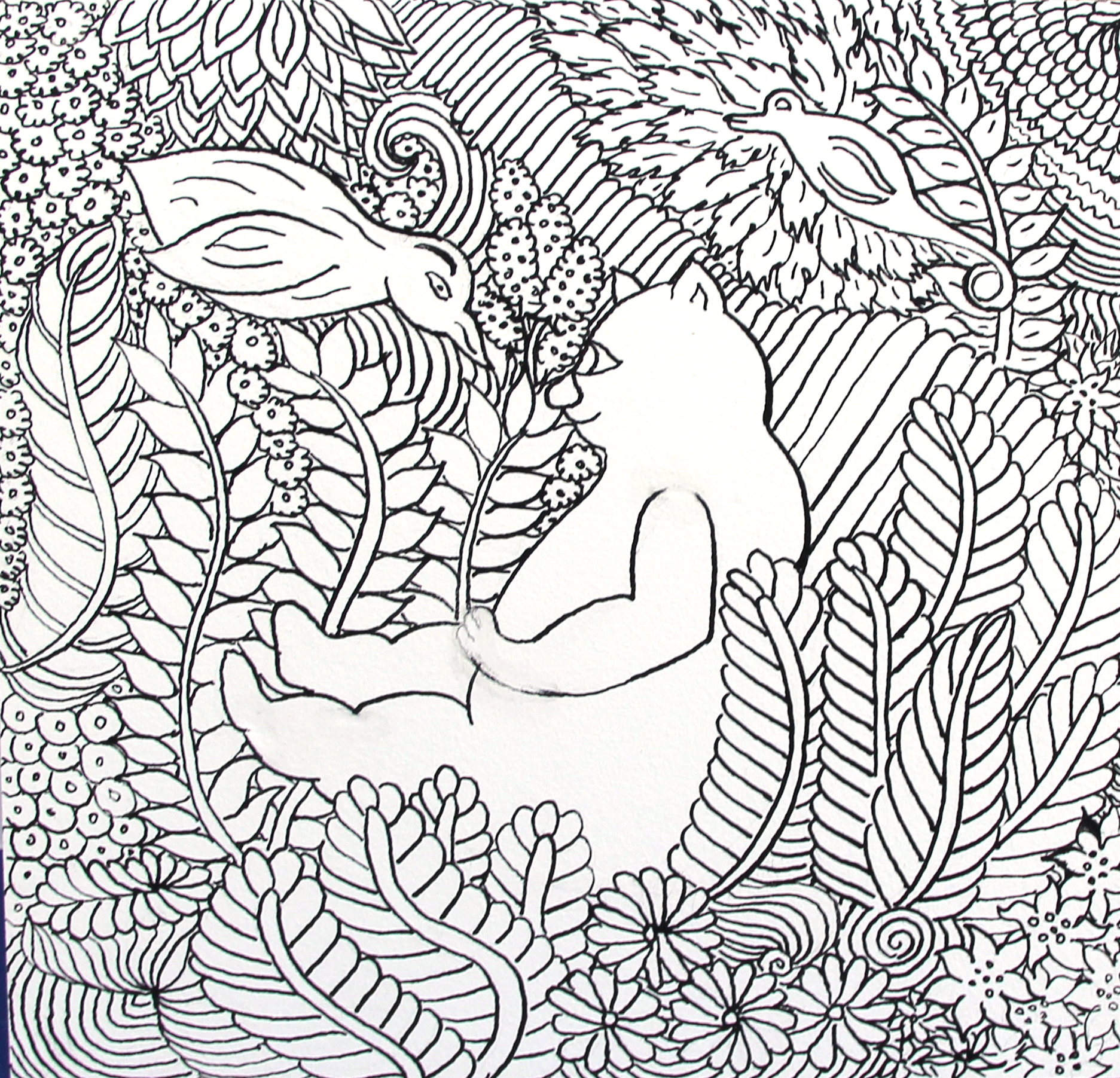 Working on this new style where I will be painting the entire page.
This is a Rousseau like to me and I am so enamored of his work. I wish I could see every painting he ever made.
I think it will be stellar. This design is copyright protected. Reproduction is not allowed.