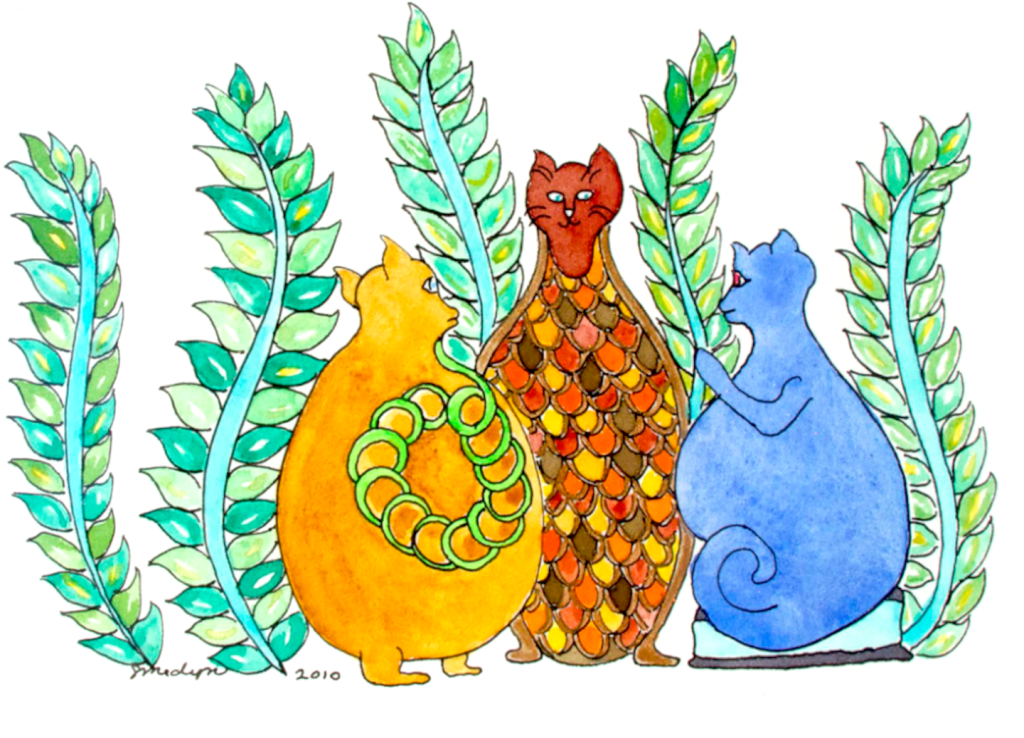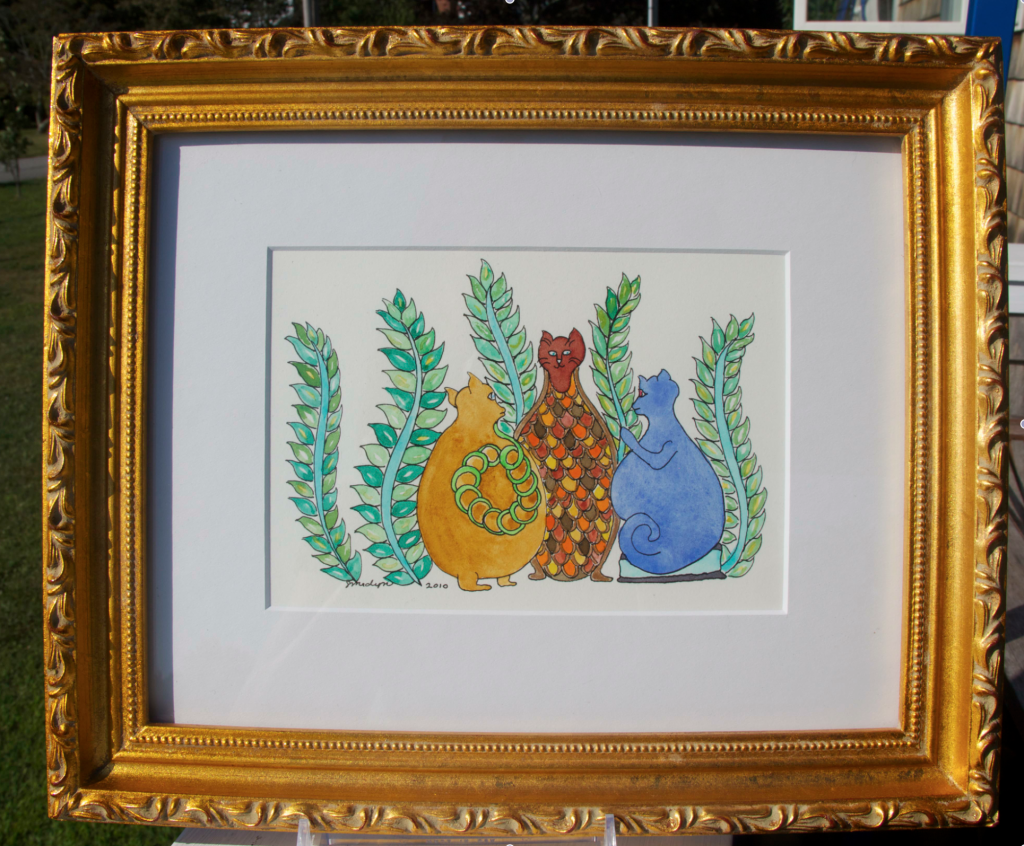 The title happily described this painting. I truly love cats. These guys are conversing about things cats talk about, while one sits on a mint oreo cookie!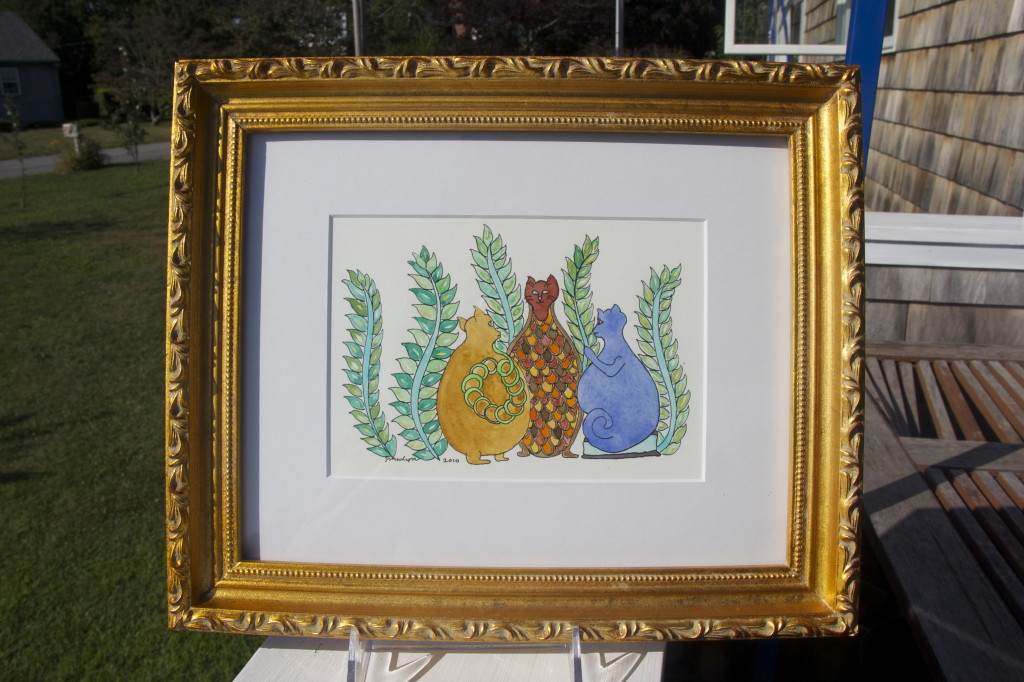 Here is another photo of this 7″ by 5″ painting. It is framed in an 10″ by 8″  frame with rag matte paper and this lovely gold frame. It is ready for hanging. This painting is for sale for $75 framed.  And these are the last few days to sign up for my monthly gicleé giveaway for new blog followers. The odds are really great as it has been a slow month so if you know someone who might enjoy my blog or you haven't signed up yet, don't delay, your chances are about as good as they get for the monthly giveaway.
SOLD!  Thanks so much Steve and kitty Fatty AKA Fat Cat but given name Galatea!