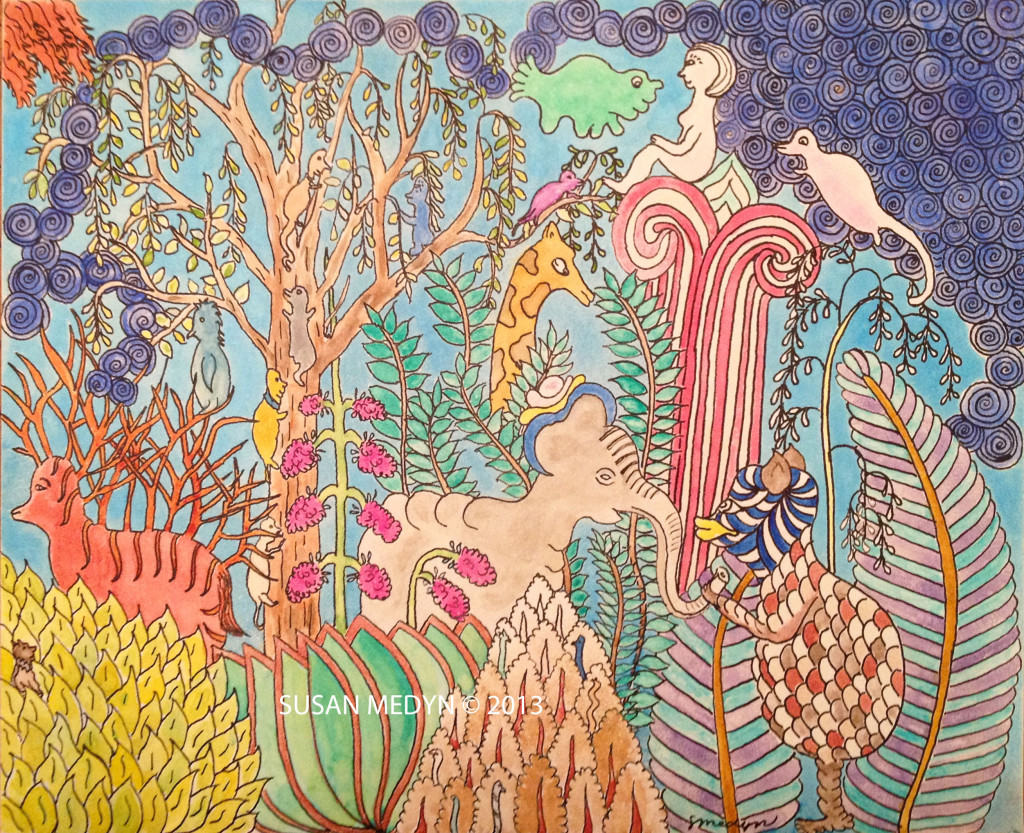 I almost dumped this painting. I drew it one day in pencil, inked it another and painted it for 10 hours ( yup 10 hours) today. And I was not happy with the background. It was too dark. So I changed the color of it and painted the background gold.
It did not look right. My husband, knowing my frustration suggested I run it under the sprayer in the kitchen sink to see what would happen.
Well, my painting appeared!
I was so surprised. The gold was made from  mica chips and titanium white paint and it all washed away. So here is my very 20 hour day 15 painting.Of course it is another of my jungle type Rousseau paintings Medyn style. It is named for the little lady sitting on top of the world and enjoying herself.
This is an 8″ by 10″ Ink and Watercolor on Aqua Board. It is framed in a wood shadow box frame that is painted black. It is for sale for $450.00.
To purchase you can click the buy now button or contact me at susanmedyn(at)cox.net