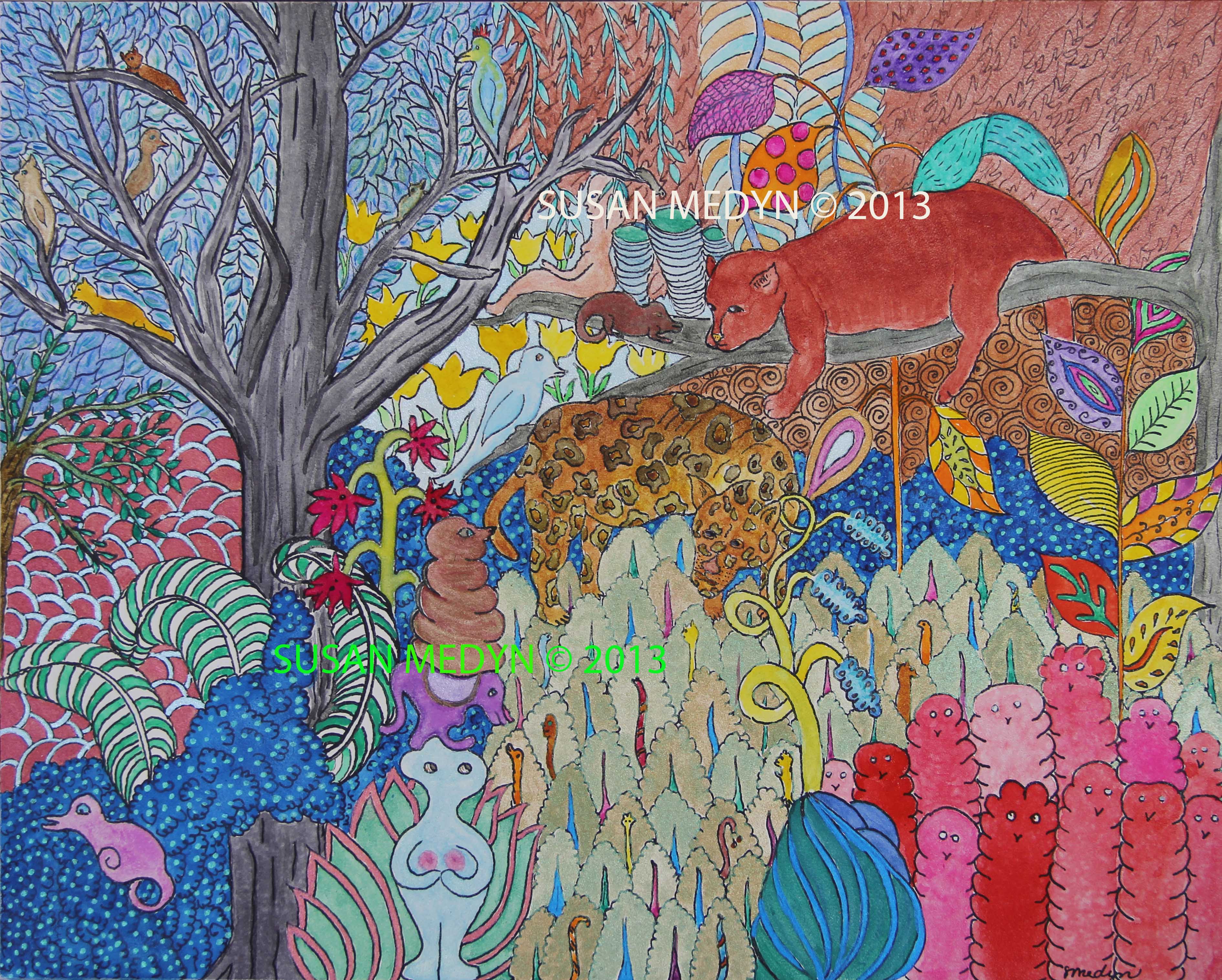 I have been working on this painting for quite a while. There is so much going on in this painting, that I have spent a long time trying out colors and working out variations in the  patterns and ways to accentuate the creatures that I want you to notice.
This is another painting on aqua board. I am finding this leopard keeps making an appearance in my paintings. I think I need to give him a name.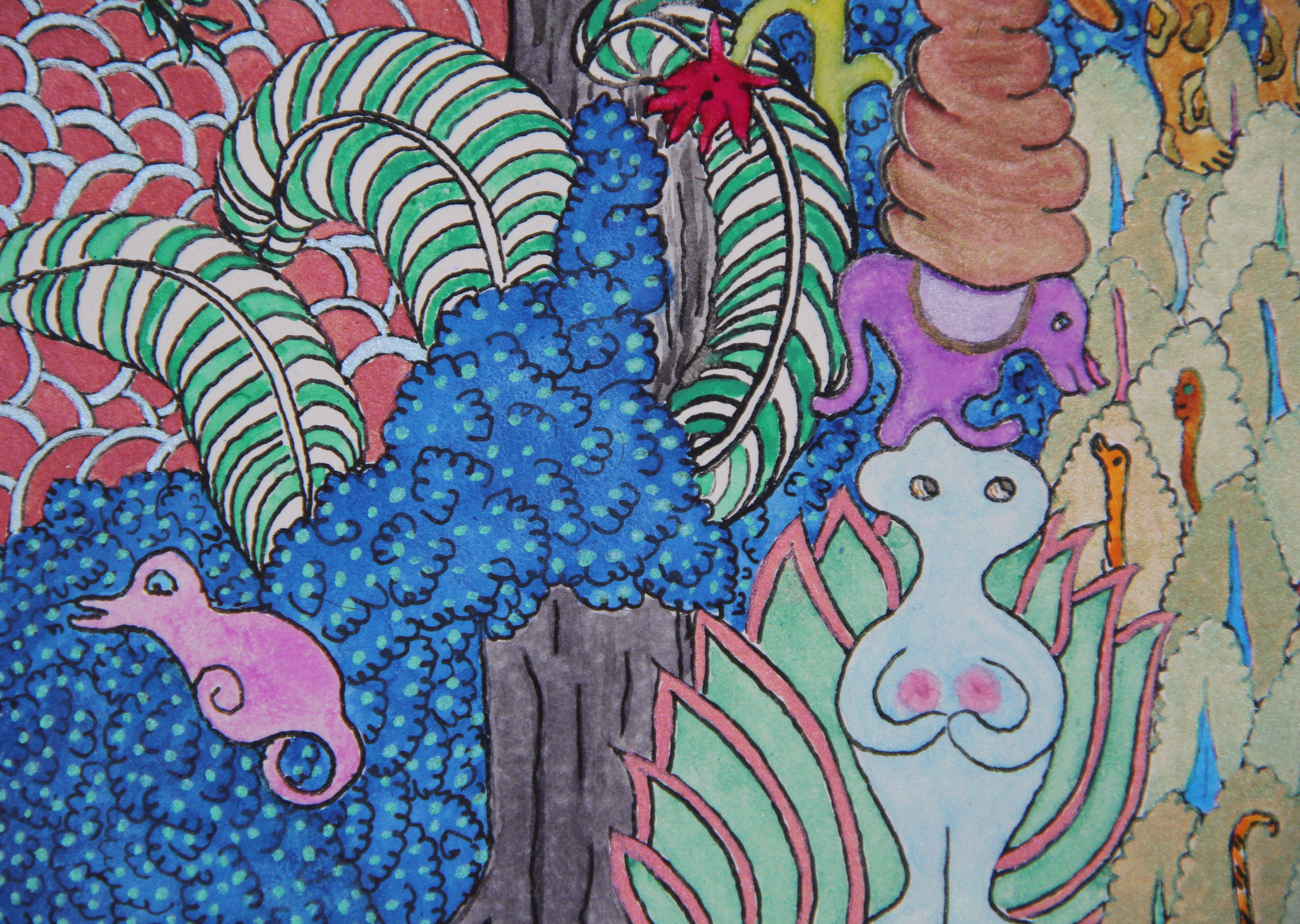 Corner detail.
This painting is sold.
And……I would love if you haven't already signed up for my blog for you to do so!
I am giving away a gicleé to one of the next 20 followers who sign up for my blog. If you are already signed up, consider asking a friend to follow my blog. Just email me who signed up and your name will be entered in this raffle.Email sign up is near the top right of the blog post and then you get an email in your spam that you must click on to activate your subscription. I promise you that you won't be disappointed
Enjoy the beautiful weather that is coming up this week. Our witch hazels and snowdrops are blooming. Here is hoping the earth awakens in New England this week.