It's that time of year again and Hurricane Jose has sent us high winds and surf. The beehives are battened down and the bees are kicking the drones out.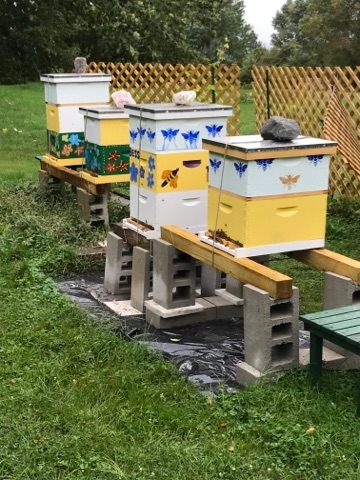 What an adventure. We started with two hives in mid April and we now have four. Thanks to artist Judy Scanlon Melanson we ended up with a fourth hive. Judy visited us for open studios and  asked why the bees were hanging out in the tree. We raced out of open studios leaving our guests with a friend and quickly captured the swarm.
If you click on the link you can watch a short video of our swarm retrieval.
And now to some Hurricane of 1938 photos, art and life on the Rhode Island coast.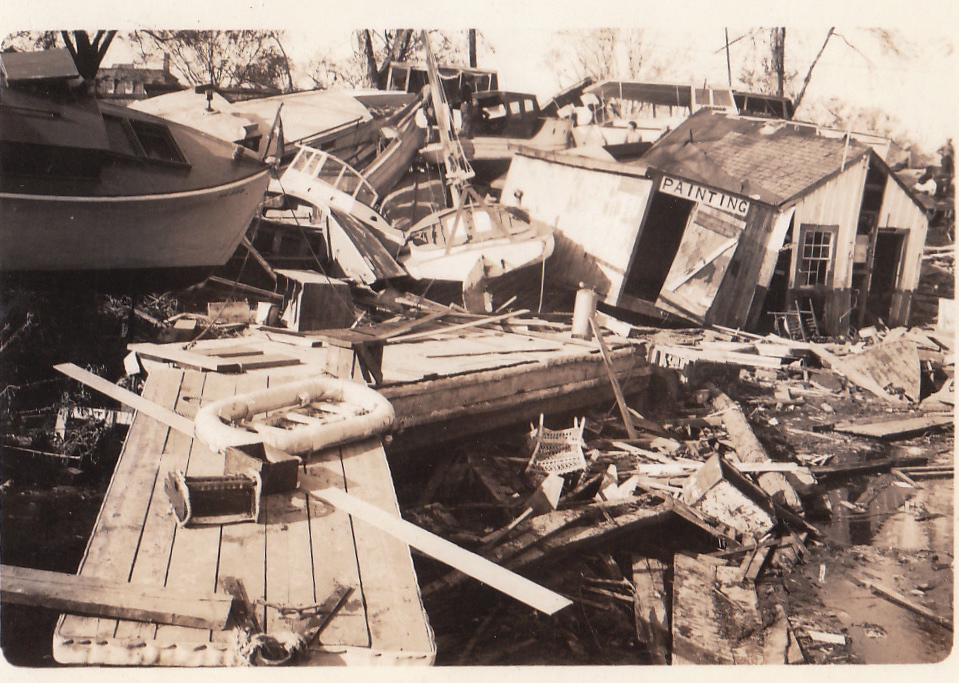 Hurricane of '38, Providence, RI  Boatyard
My hurricane photos have been used in several articles. I found these in a quirky antique shop.
Here is one photo being used in  Smithsonian Magazine.
http://www.smithsonianmag.com/science-nature/the-great-new-england-hurricane-of-1938-62061578/
And there are a series of my acquired photos in this article:
http://www.wcvb.com/article/photos-remembering-the-great-hurricane-of-38/8115867
I continue to paint  on Aquabord  and watercolor paper.
My newest work is The Sleep of Dreams and is available for the special first day of Autumn price $500 including shipping.
This painting is 12″ x 9″ and framed in a wood frame. To purchase click on the PayPal button at the bottom of the page or contact me at susanmedyn(at)cox.net.
I also have another new painting which is hanging above  David Formanek's latest sculptures.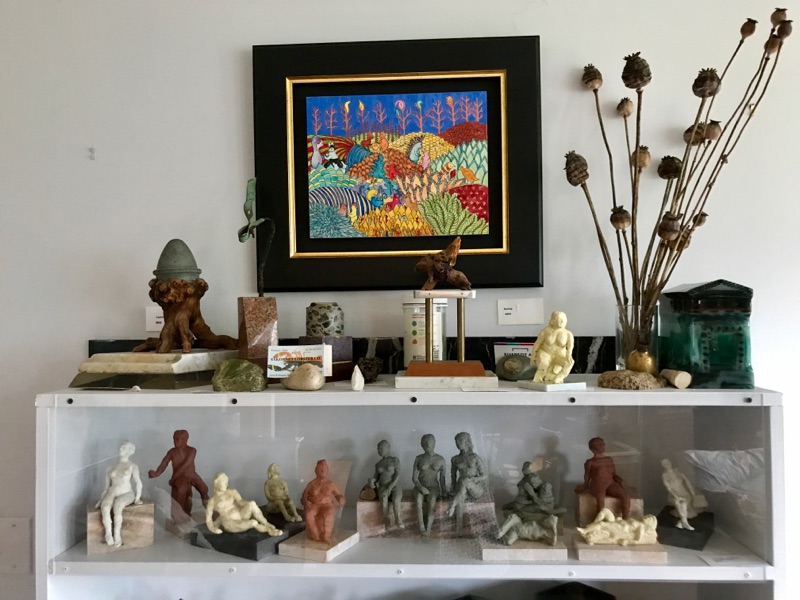 Beeing
14″ x 11″   $700
Framed in a wood frame.
To purchase contact me at susanmedyn(at)cox.net
Stay tuned for more adventures of our coastal Rhode Island life and art. Soon I will be posting my foray into honey elixirs.