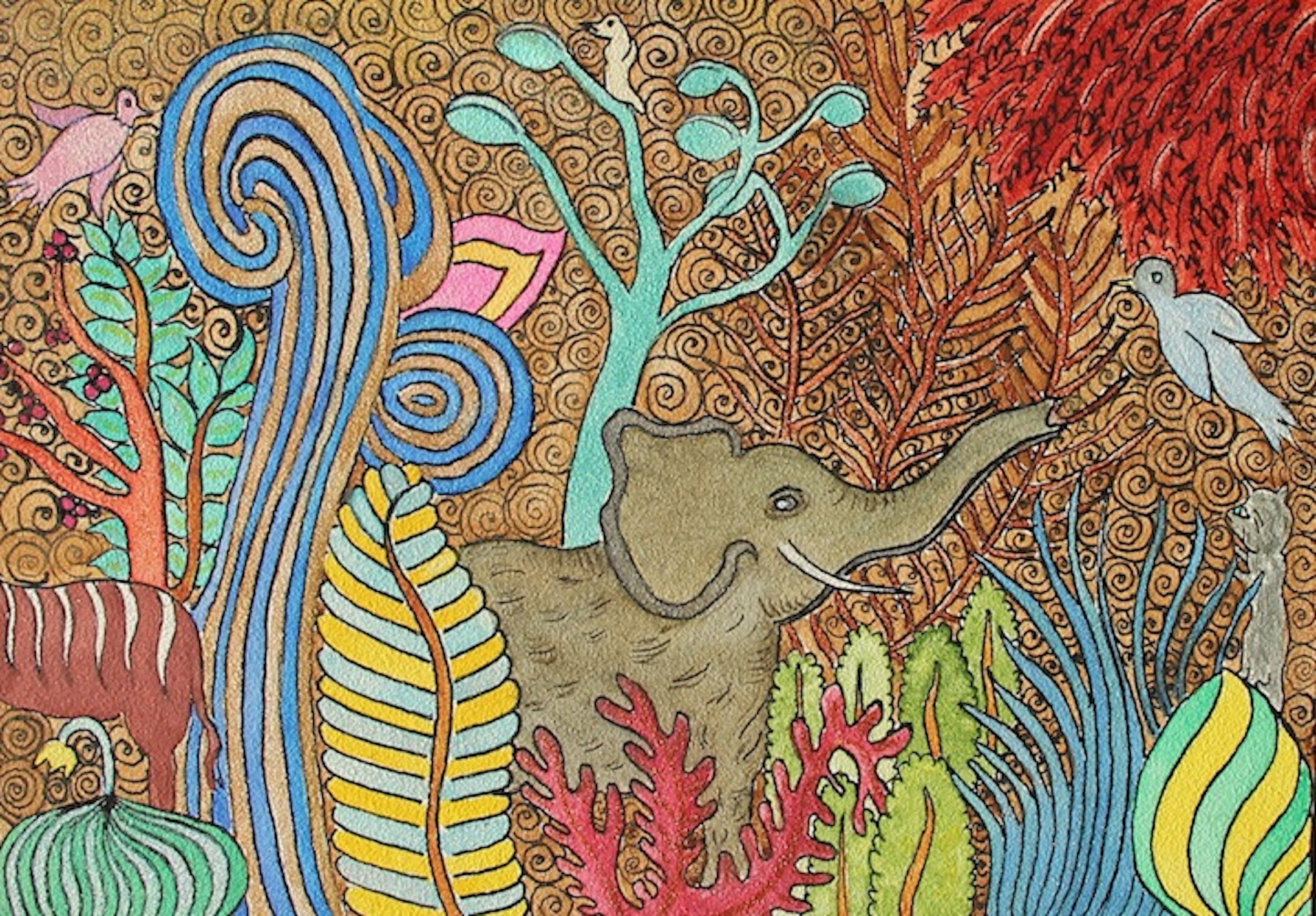 Flaubert has rejoined me and is so adorable. Gustave of course will be coming.
I love the patterns in this painting.
Stay tuned as I will be posting about my Cuttyhunk Journey this weekend.
Flaubert is a 7″ by 5″ Ink and Watercolor on Aqua Board and is for sale for $225 framed in a shadow box frame.