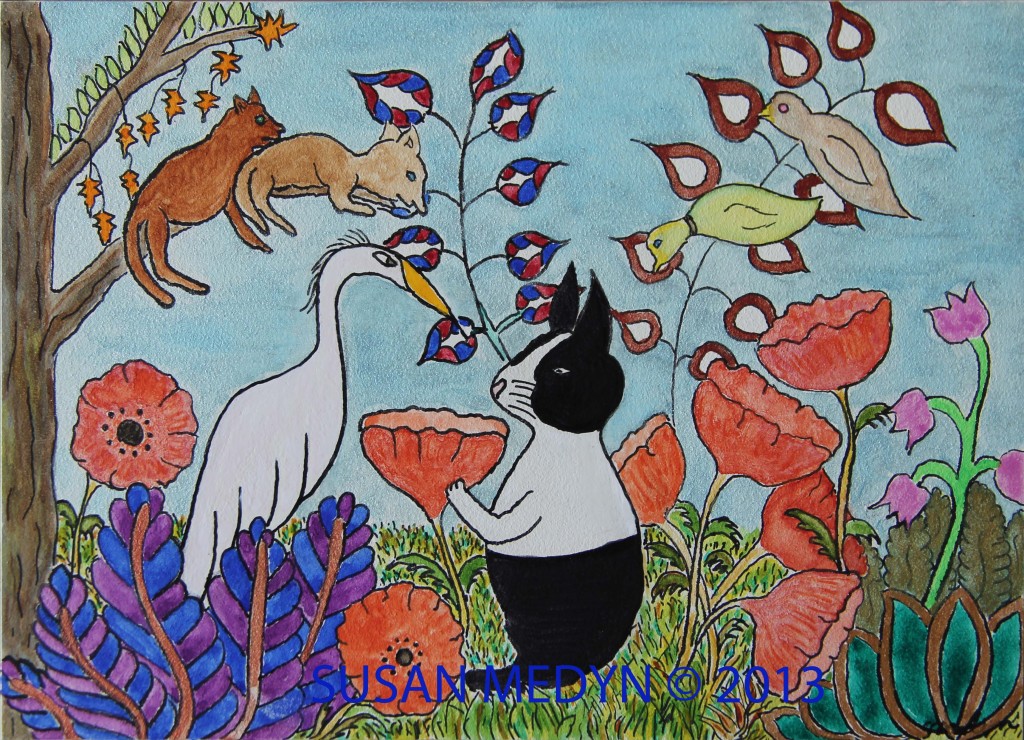 I drew this while at Gallery 55 Poetry Reading Thursday night. I really love the two creatures in the tree  and the two birds eavesdropping on the bunny and egret. This is another in my series of paintings inspired by Henri Rousseau.
I moved all my supplies upstairs today. I prefer painting in my studio there. I love the view and the light but it is colder upstairs and I try to stay warm without turning up the heat too much. Don Cadoret, story teller artist,  told me where to find alpaca wool socks and that has helped  quite a bit as has one of my Christmas presents of a pair of wool socks. Oh and a lovely cowl made by painter Kathrine Lovell. Oh joy! For the days are longer, Spring will soon arrive and I have clothes to keep me warm while I paint.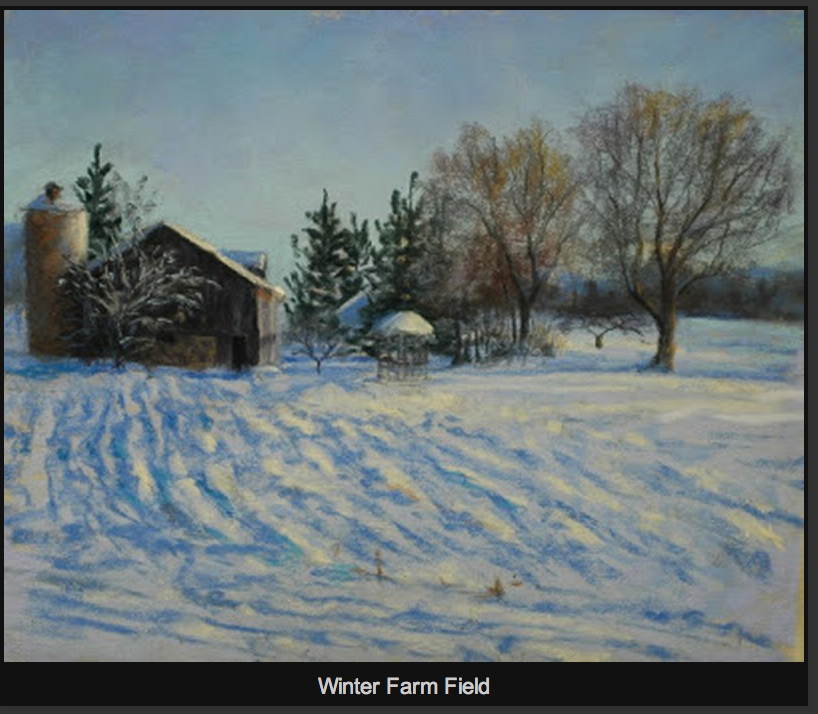 I also am the lucky new owner of a beautiful pastel by Susan Klabak. I admired her work on the 30 day challenge and we ended up trading paintings. I loved the very first one I saw and  when we became virtual friends and decided to trade I thought for a few days but went right back to her day one painting. Her work is a real treasure so if you find yourself with a moment take a look at her website.
A Poppy for Your Thoughts is a 5″ by 7″ ink and watercolor on aqua board. It is varnished and framed in a shadow box frame and for sale for $250.
Thanks to everyone who requested more poppy paintings. I am pleased to be doing more. And thank you Leslie Saeta for keeping me focussed for this month of January.