Tag Archives:
chicken painting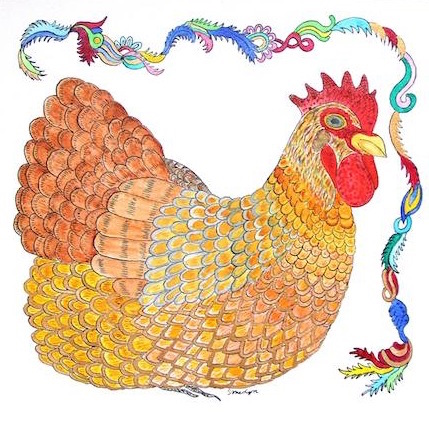 Here is a pretty sharp looking guy.
Framed and ready to go!
$150 includes shipping. 8″ by 8″ on aquabord.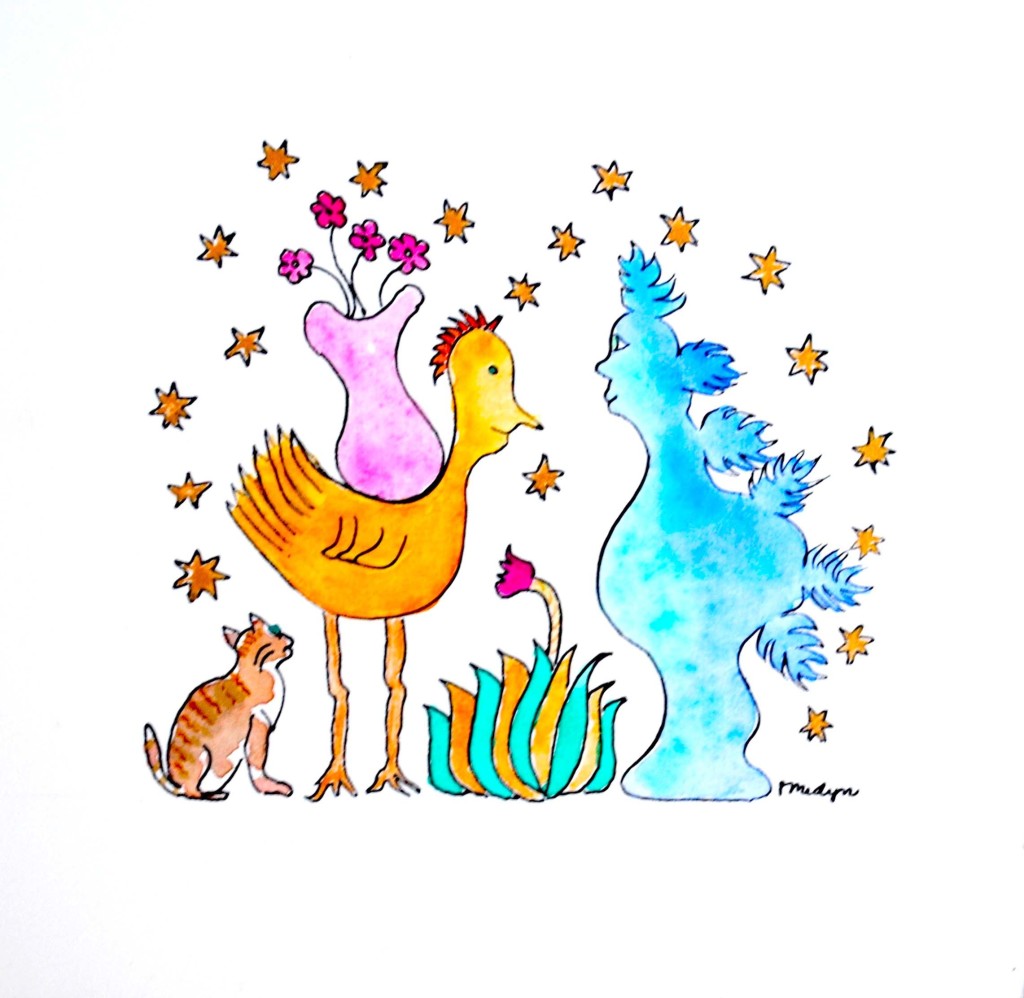 I didn't have much time to paint the past few days as I have had a sinus infection.
With Amazon talking about drone delivery to one's door, I thought it would be much nicer to get a delivery via a happy chick.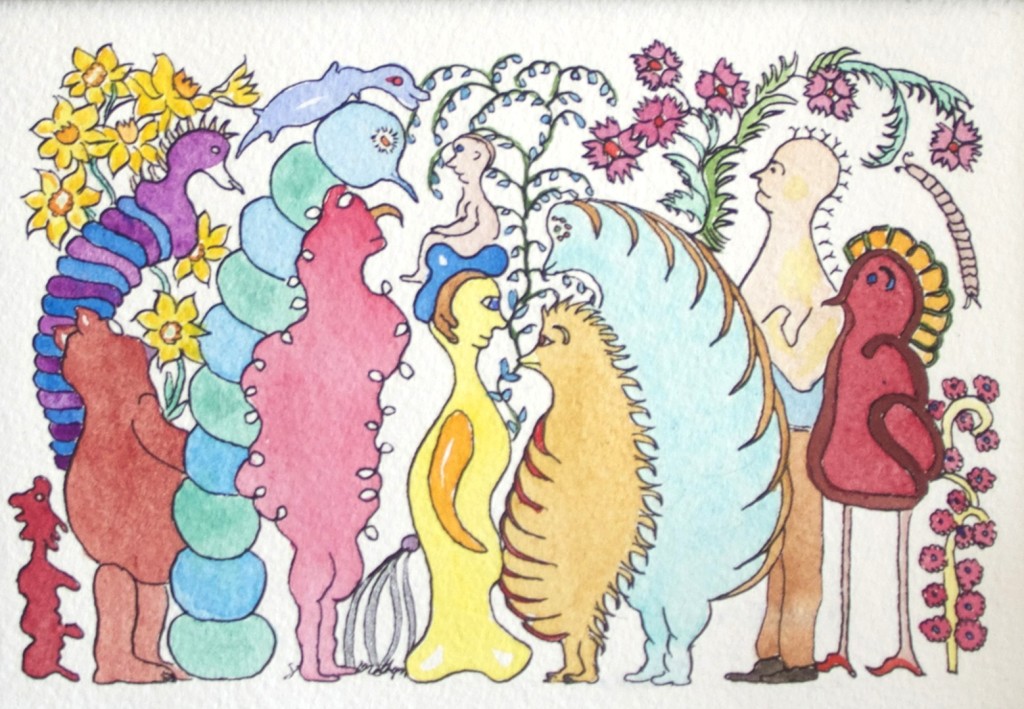 A chicken always needs a good pair of high heels. Need I say more.
Sometimes it is hard to get a good photograph when using Arches cold press watercolor paper. The bumps on the paper cause the areas in-between to shadow to grey.
Sweet 7″ by 5″ Ink and Watercolor  already in a matte. $50.