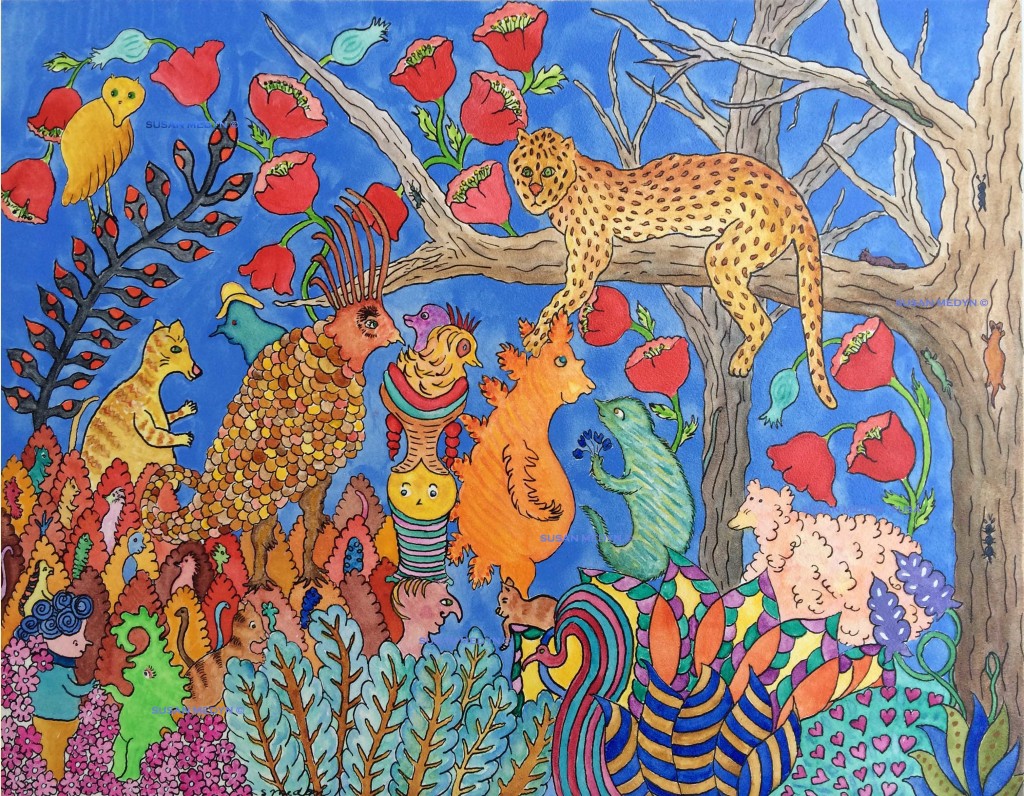 Don't you just remember that perfect summer party! The one where the weather was beautiful, the food and company were grand, and you meet that special person who became your best friend or your life sweet heart.
I remember the first time I saw my husband. It was at a wonderful opening at The Albany Institute of Art. I went there with my college roommate. I was a bit shy and tentative.  I was looking through one end of a model train engine trying to keep busy. My eyes met the man I married peering at me through the other end.  We looked up and then it was history. Amazing how I still can remember that moment, what room we were in, the people around, the color of the carpet, all preserved like a photo.
Do you know who is having that moment in this painting?
I do. Who do you think the happy couple is?
This is a 9″ by 12″ ink and watercolor on Aquabord  framed in  a cherry frame.