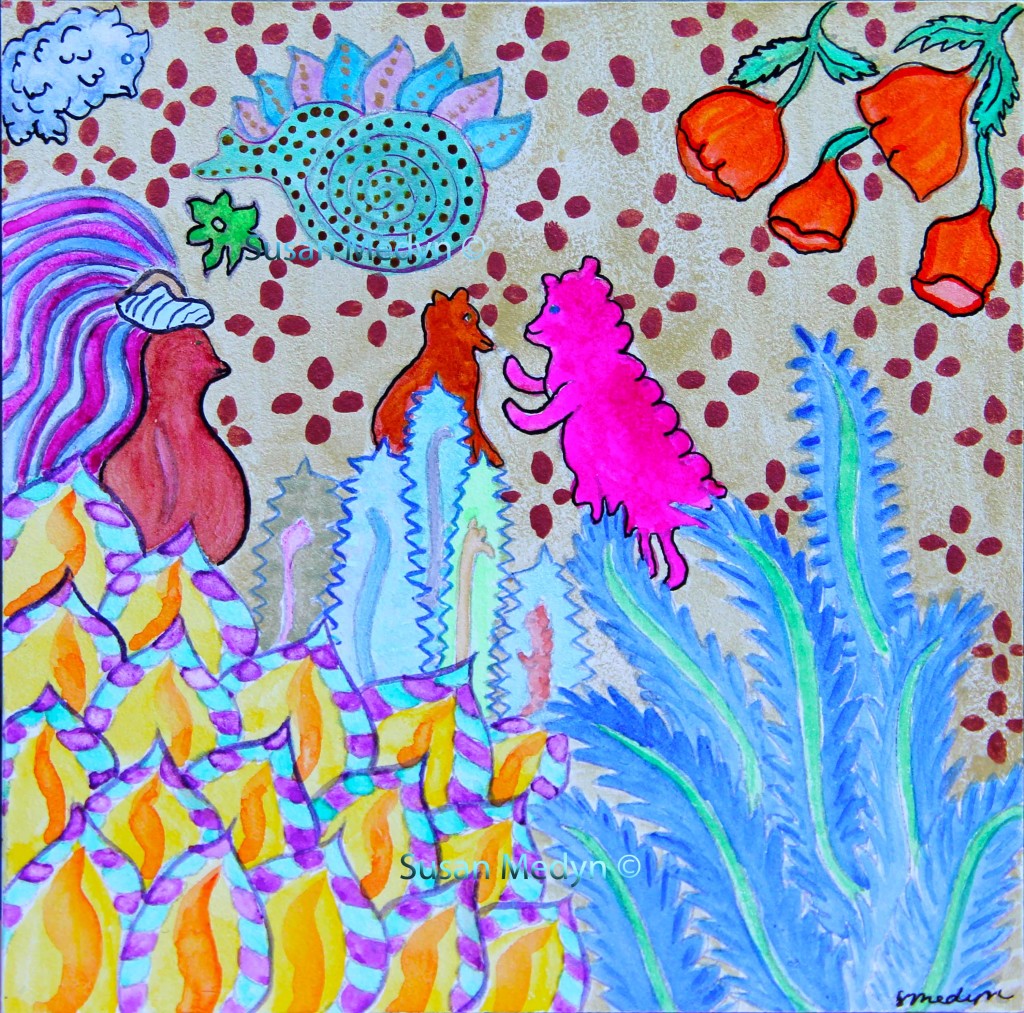 I love bright pinks and this lady sure likes it too.  So what is going on here.
There are two creatures happily conversing while the south wind hangs out waiting for my wing propelled snail to pass by before fluttering Eve's bridal veil. The snakes are contained in the plants so the are no apples to tempt Eve.
A slight departure on my painting today. After I used permanent ink, I washed the aqua board with hot water and soap thus lightening the ink outlines. Notice the difference?
Thank you to everyone who has signed up for my blog this month. Chris D. won the Iphone cover with one of my leopards on it and Kim, who helped my husband pick out a new iPhone,  won the gicleé.  Congratulations.
Soon we will be going to Europe and we are barely organized. Luckily our children have decided to spend some time here while we are gone so the cats will be well taken care of.
This painting is 6″ by 6″ and is for sale for $100.00