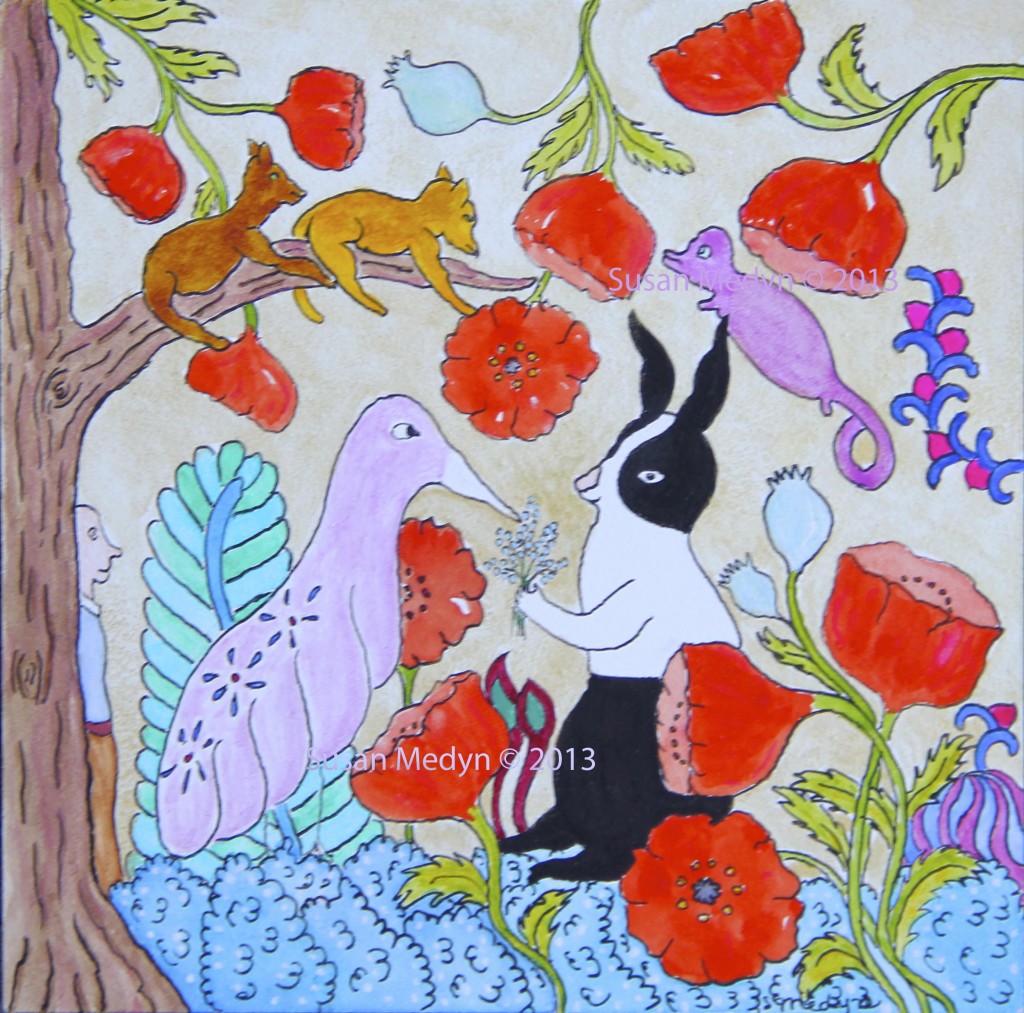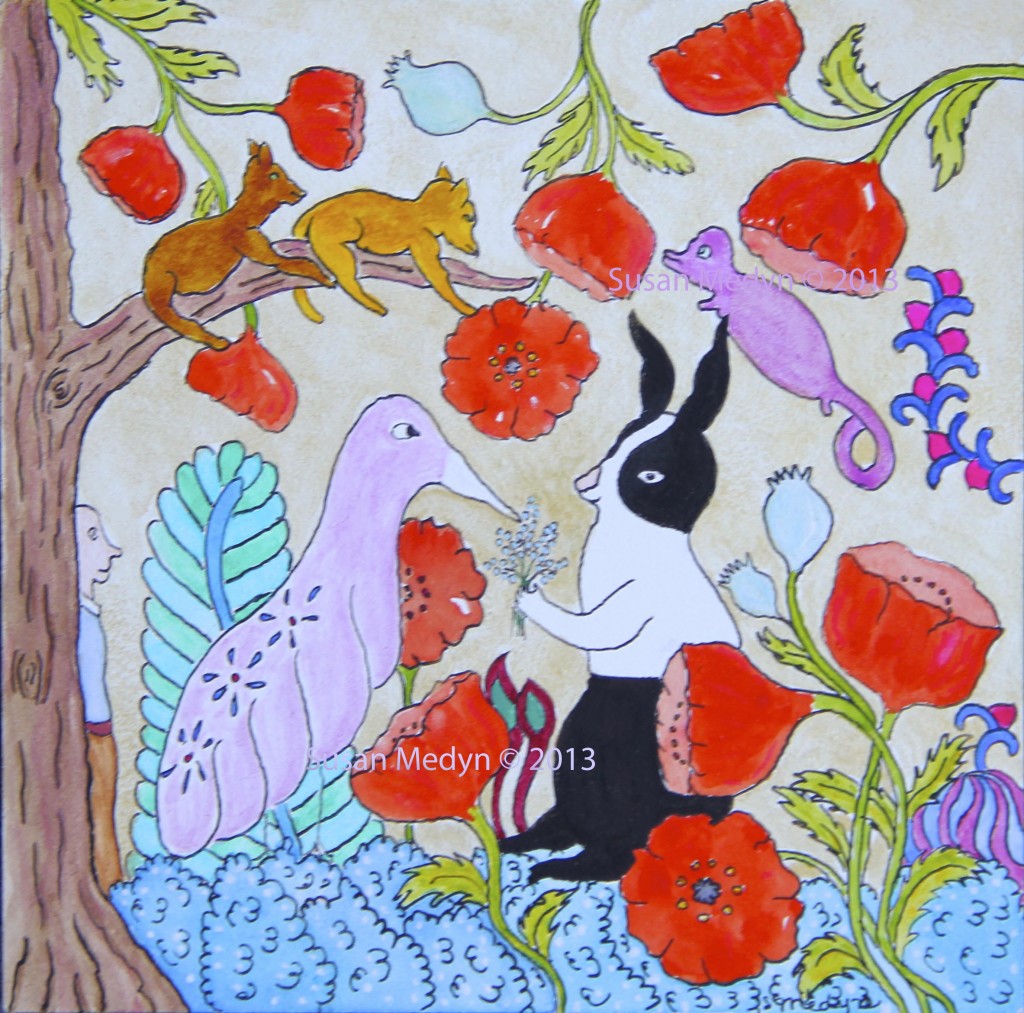 I drew this painting while thinking about Mother's day and storks and the notion that babies come from storks. Of course thinking about my family makes me smile.
As to storks though, I did not know that they are monogamous, often building one nest with one partner and living out their lives in one location.
But when I went researching folk-lore, I was surprised by the variety of conflicting histories. What stands out is that storks have been symbols of good luck since Greek times. It is said that Aristotle suggested that killing storks be considered a crime. I also found that it was believed by the Scandinavians that ponds that storks waded in held babies' souls. But then, one gets confronted by the depressing Hans Christian Anderson tale in which some boys made fun of a stork and the stork went to the pond of baby souls and brought that boy's family a dead brother. Mr. Anderson is, of course, known for many more morbid stories with quite the moral message.
But in my picture lies a much happier tale of presenting flowers to ones sweetheart, or mother or friend.
So with an abundance of cheer, I made my little 6″ by 6″  Lavender Reverie. It is for sale for $200 framed in a shadow box frame.