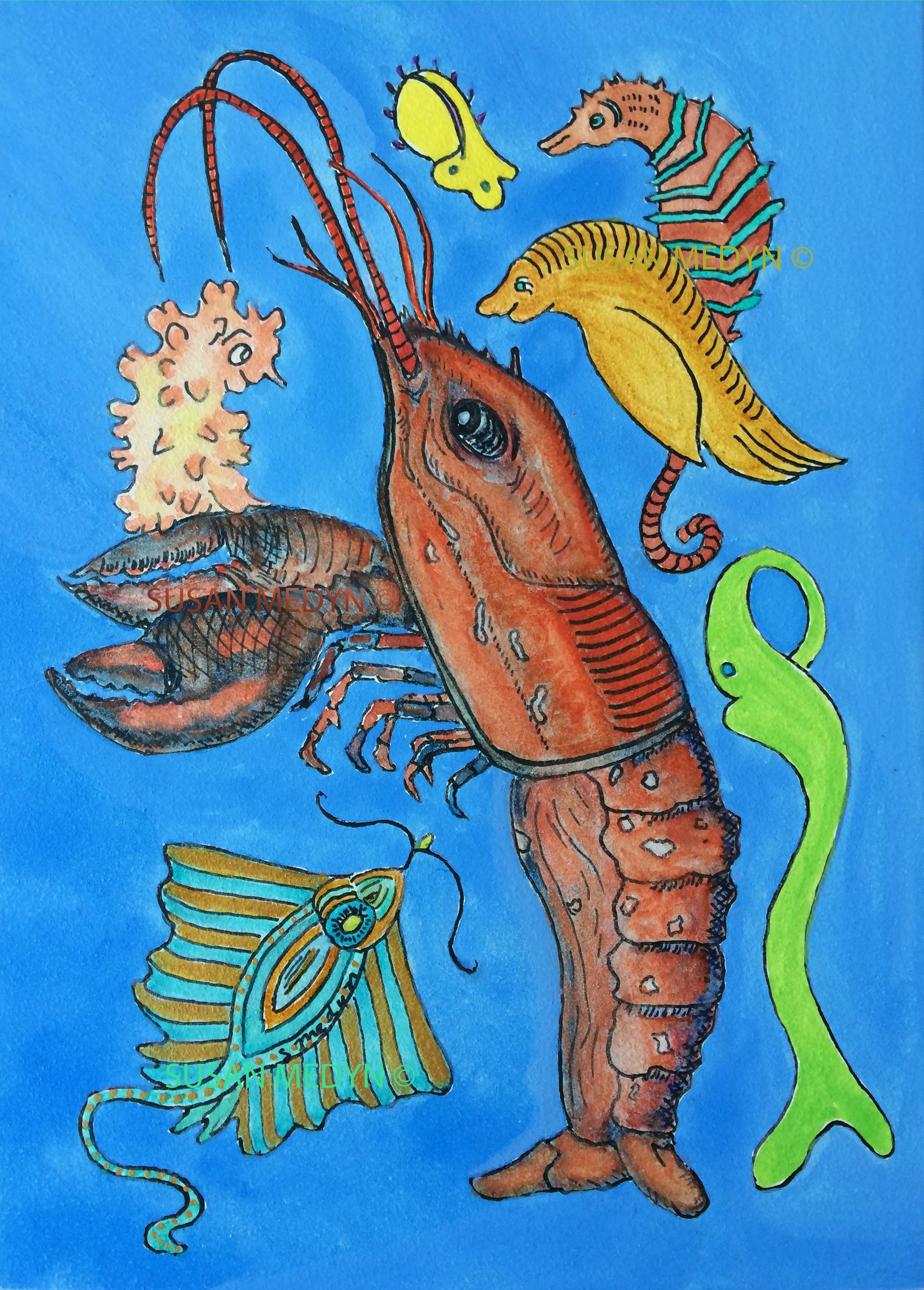 I must say I struggled away with this lobster. Initially he was colored in very light blues with hints of red. Yes, I wanted him to look like he had just come out of the sea. When I looked at my work  from a distance I felt that the values were too close, so this guy got some make up. I have seen bluish-red lobsters but really, if you are wearing dancing shoes you can be any color you want to be.
This is a 7″ by 5″ Ink and Watercolor on Aquabord.  I have started on a sea series and hope that I can do justice to what I imagine under the sea parties must be like.  To purchase click the Paypal link below.
I am also one of the featured artists on the front page of Turning Art  this week. Click on over to take a look.