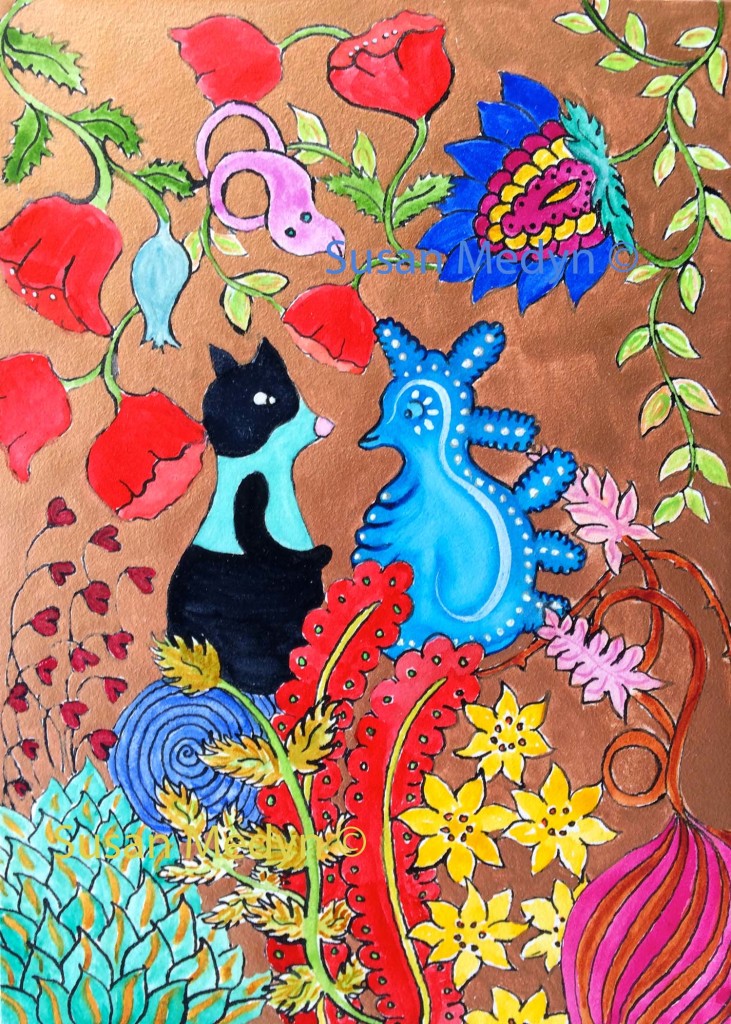 Do you remember the song "You Were Made for Me" by Freddie and The Dreamers.
I remember  the silly little movement 5′ 3″  tall Freddy Garrity would do as he sang.
He and the band kicked back their legs like they were skipping in place. Quite the signature movement added to their performance. If you don't remember, you might get a kick out of watching this video.
video.http://www.youtube.com/watch?v=So9gS4LGwF8
These two know they were made for each other.
This is a 7″ x 5″ Ink and Watercolor on  Aqua Bord $150.