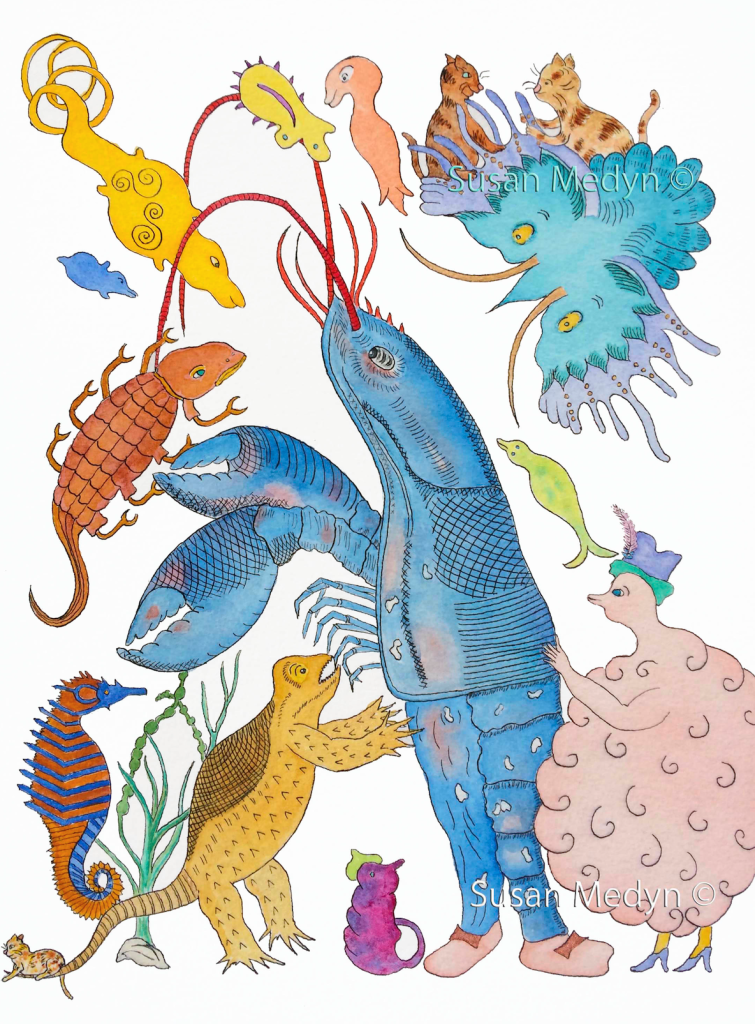 I had such fun making the painting for the invitation to the Tiverton Land Trust Summer gala that I started working on a happy lobster series. Here is my latest one.
Yes, Alice is dreaming and fondling that lobster yet again!
And this weekend was quite eventful with August open studios. A special thanks to all the wonderful visitors I had this summer while participating in South Coast Artists Open Studio Tours. Nearly 70 artists participated in this event and this was a fabulous year for us. So many visitors and so many sales. I feel so grateful to be part of this supportive group. The night before the tours this weekend I had the most special experience. I was sitting at the beach while several egrets flew by. It was windy so they were flying low. I could hear the whoosh of the beating of their wings~a sound I had never even dreamed I would hear!
Alice's Dream is 14″ by 10″ and is framed in a maple frame. It is looking quite cool hanging on the wall.