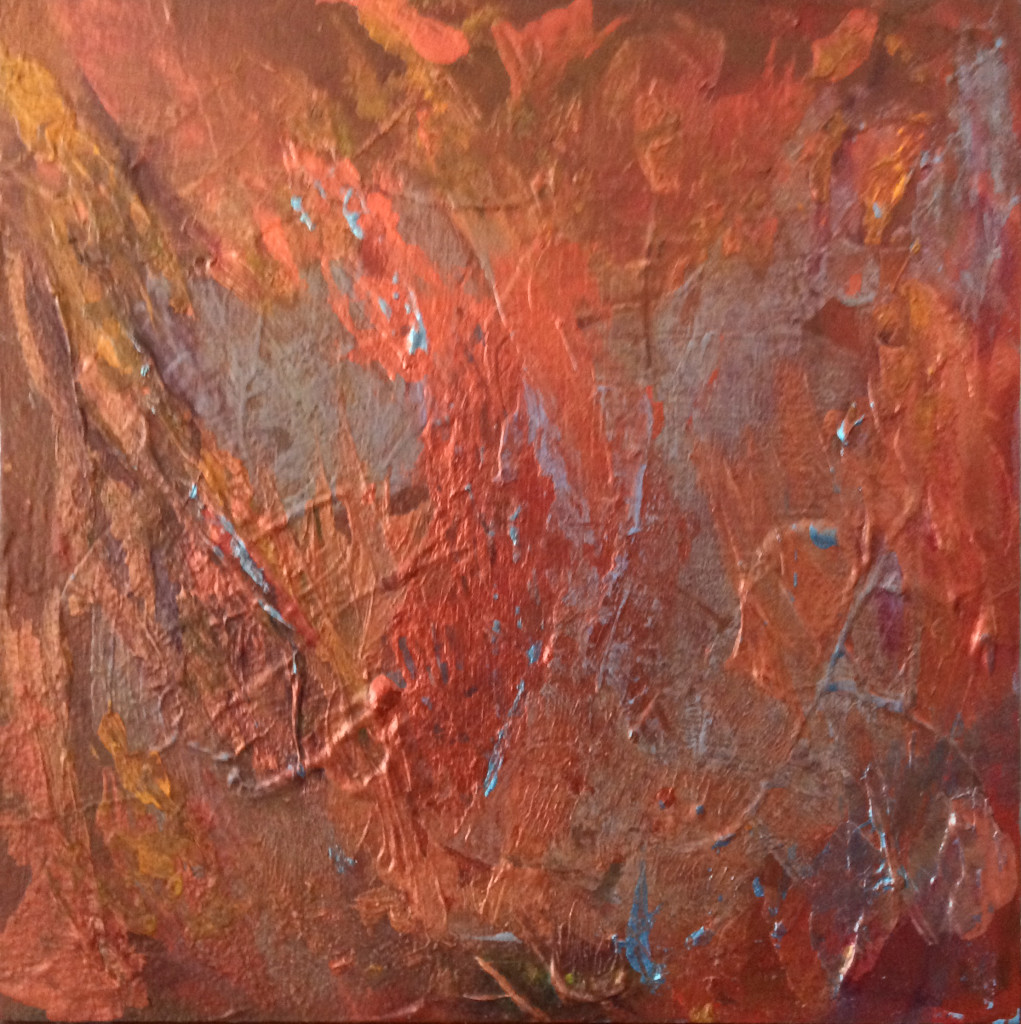 CYPRIUM     SOLD
MIXED MEDIA    6″ X 6″
"Cyprium aes" is the Latin root word for copper meaning Cyprus Metal. I would love to go to Cyprus and see the ancient site of Amathous which has an Apollo Temple. Amathus was founded around 1050BC. Pretty Cool.  Yes, I also want to see the Tomb of the Kings. Really, I want to see every site that is open there. On my bucket list.
I once worked with a child who was from Cyprus  at Shriners Burn Hospital in Boston, MA. The family taught me a number of recipes, one of which is for goat that we still love to make. I know, many of you will cringe at the thought of eating goat, but this is a most fabulous and easy recipe and I am going to share it.
GOAT IN A BAG
2 pounds goat cut in chunks
1 pound feta cut in 1/2 inch cubes
1/2 cup Greek olives
Place all in a heavy paper bag (no writing on it)  or parchment (preferable). Tightly close and bake at 250 degrees for 3 hours.
And as for SNOW,  it has snowed 19 out of 23 days in snowy New England. We have a snow depth of 3 feet and an accumulation of about 70 inches so far in Rhode Island. Boston, MA is just a foot away from reaching its all time record having already received 95.7 inches of snow.  I have turned to ignoring the weather. It helps me stay cheery.