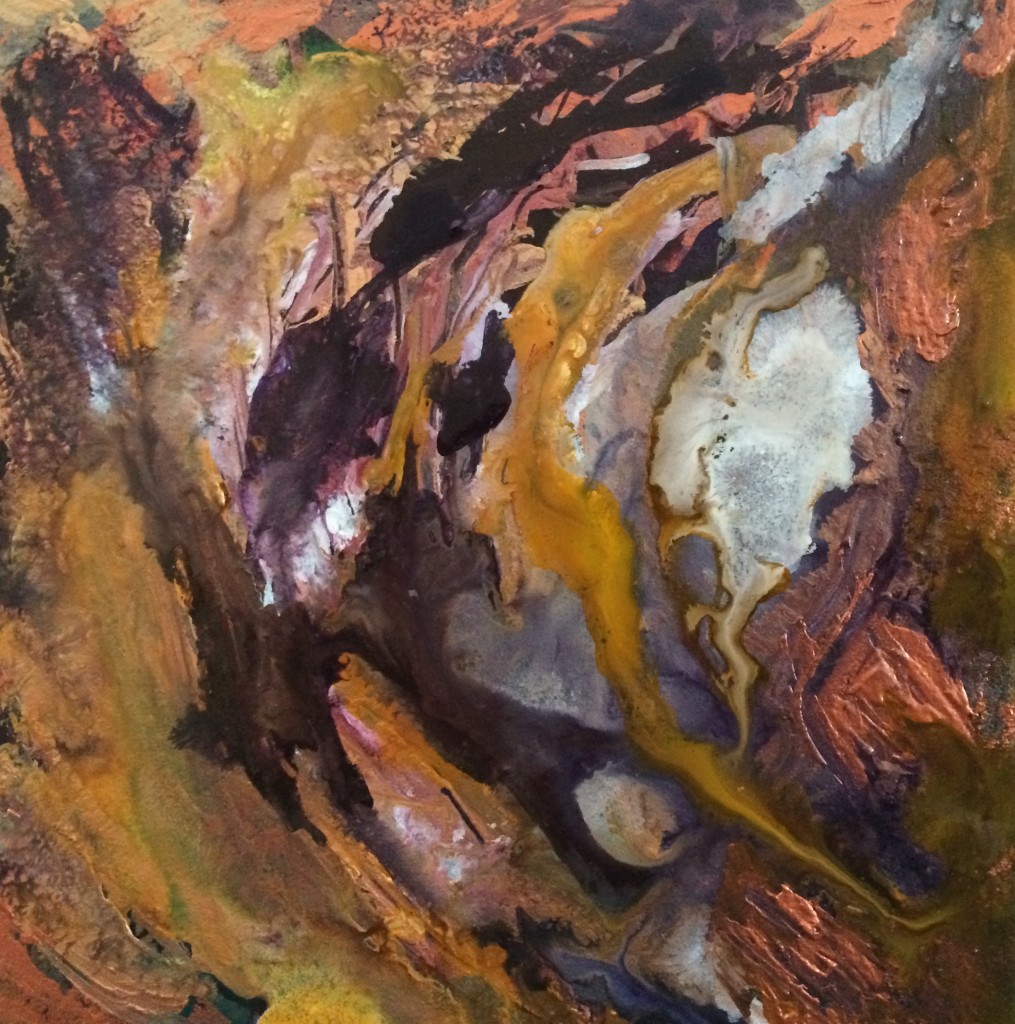 Maeshowe  SOLD
Mixed Media  6″ x 6″
Maeshowe is a neolithic chamber cairn on the Mainland, Orkney, Scotland. We were fortunate enough to see many neolithic chambers while touring the Orkneys but we missed visiting one of my favorite distilleries, Highland Park, while in Kirkland.
The Maeshowe type of cairn is limited to Mainland, Orkney. On mid winters day the sun shines into it and can be seen via webcam here.  You can also check out  a beautiful photo of Maeshowe winter solstice  light here.  There is so much to see in the Orkneys~Skara Brae, the Ring of Brodgar, the Tomb of the Eagles,  the Standing Stones of Stenness,  and enormous stone circles as well as bronze age houses.
If you only click on one image, click on Tomb of the Eagles and you will see where my memory has taken me with this painting.