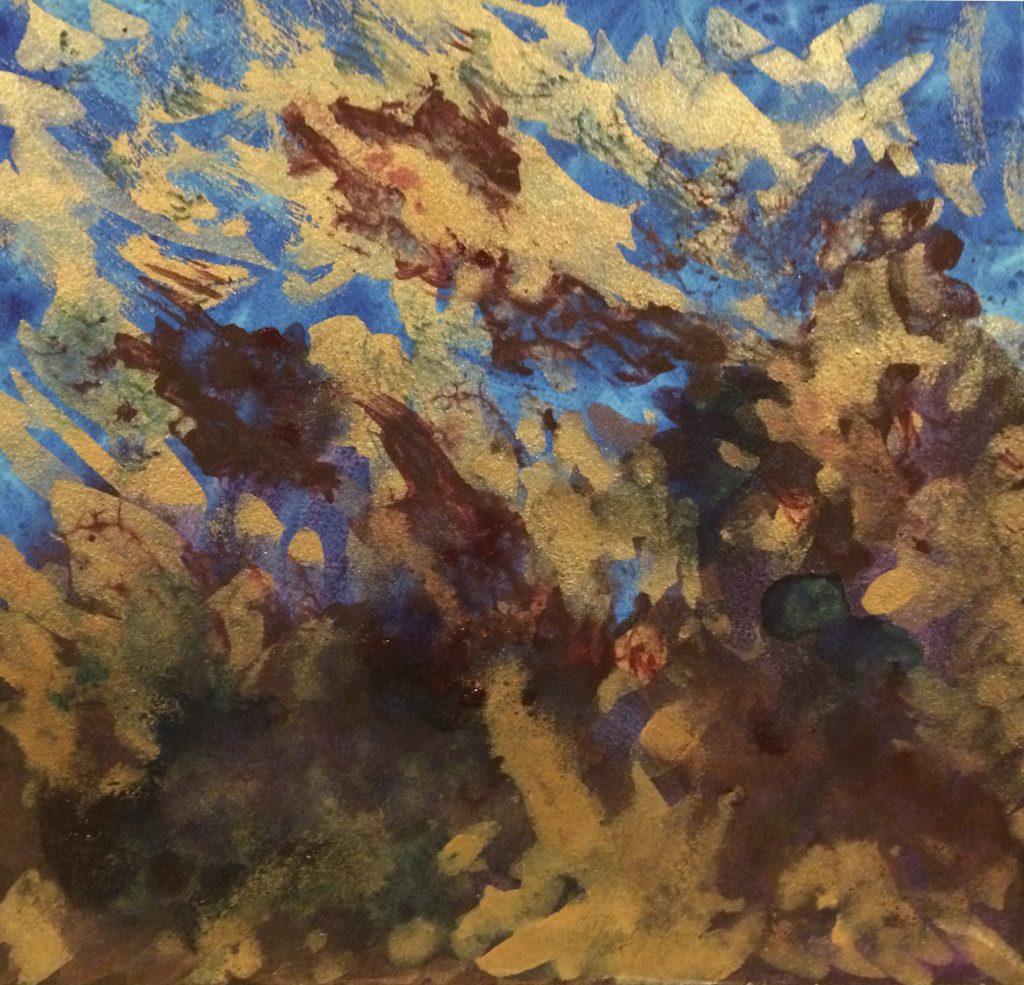 Clash   $50
Mixed Media 6″ x 6″
Symbols banging, waves crashing, engines revving, pans dropping. Clash, bang, boom.
It is day 4 of Leslie Saeta's 30 in 30 and I am working hard to figure things out when making abstract paintings.
There is so much freedom, but the whole needs to synthesize drawing you in and evoking feeling. Today I worked on creating energy in my painting. Can you feel it?