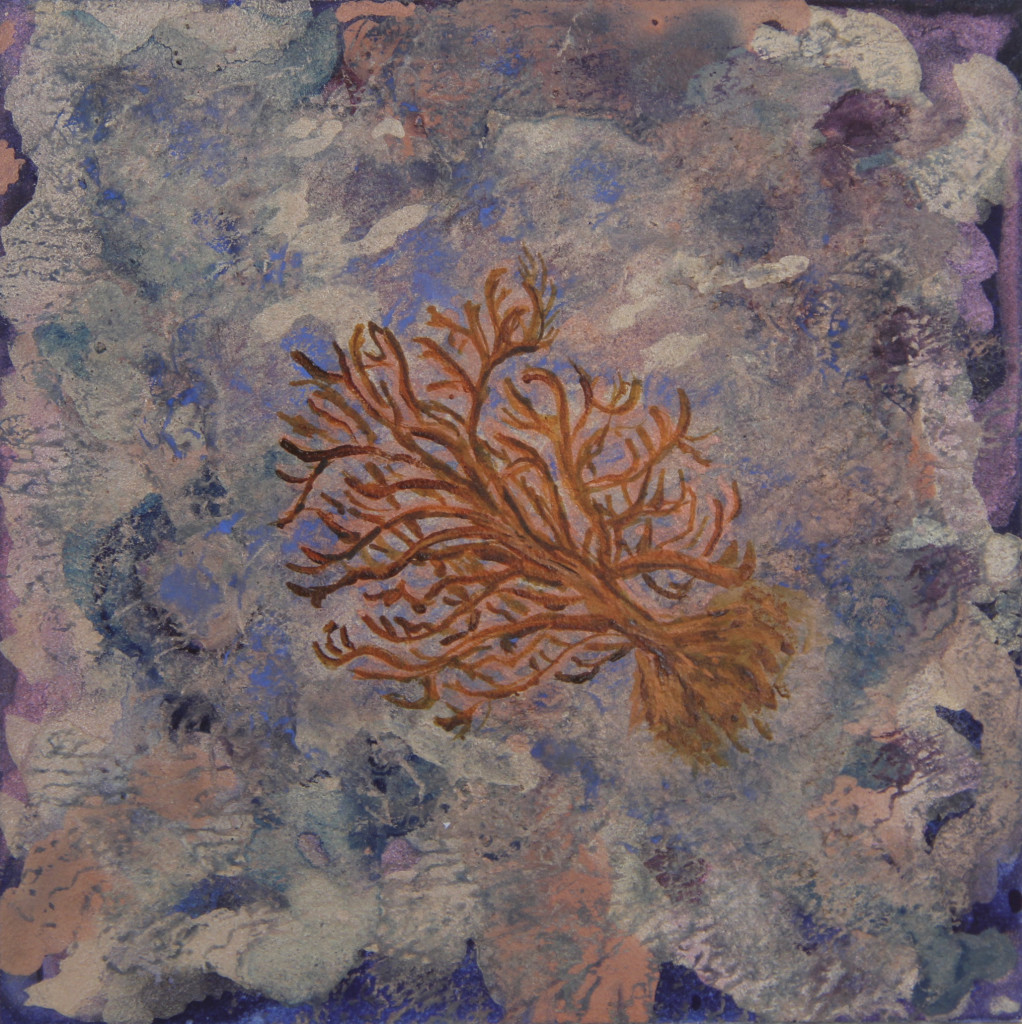 Flow
Mixed Media 6″ x 6″  SOLD
I am enjoying working and reworking a surface without getting caught up in the fine detail of my usual work. I do find that I am spending more time on my abstracts than I thought as I like to impregnate the image with color. This painting changes color in sunlight as you will see below, but best to keep paintings away from direct sunlight.
The image in the center is a piece of sponge that washed ashore after a particularly strong storm. I was able to collect several pieces that I am using for inspiration.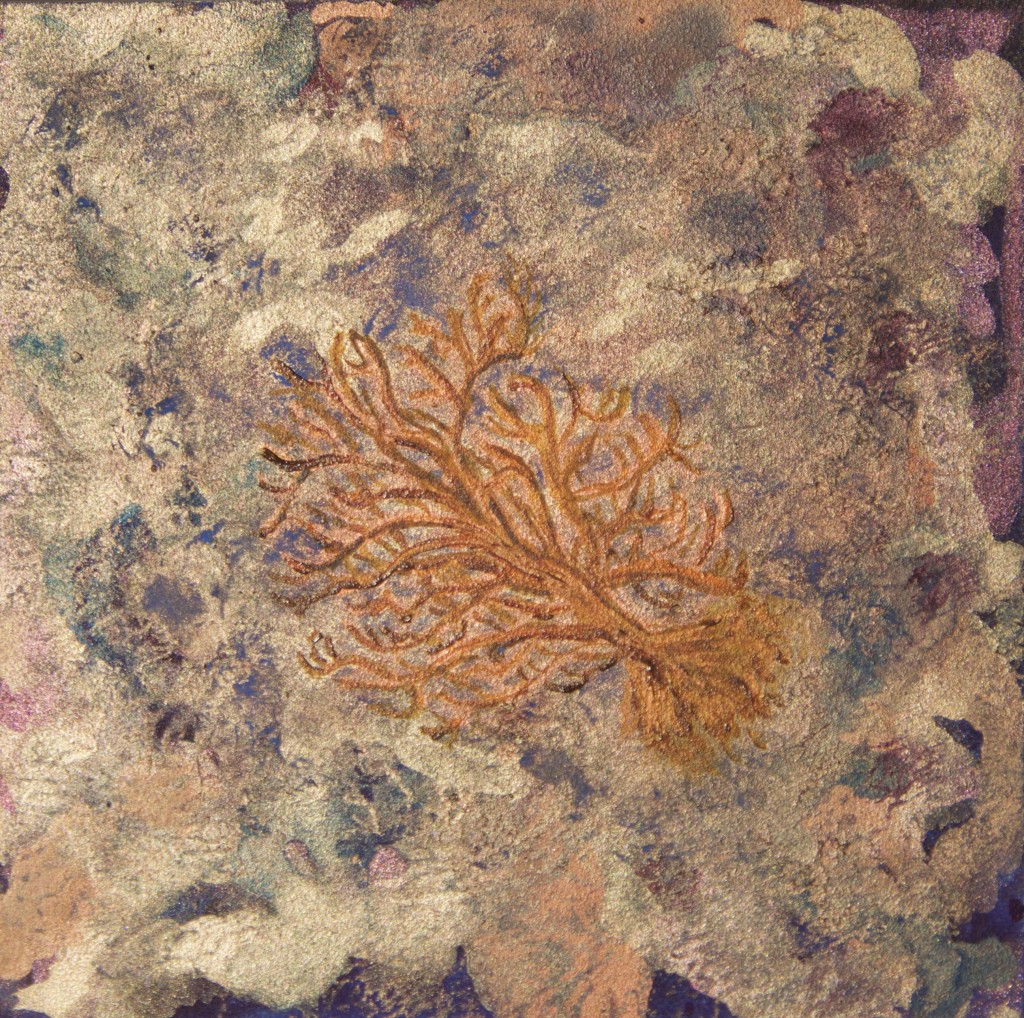 The lovely cobalt blue gouache and deep purple watercolors do not show up as well in the sunlight. The acrylic gold and bronze are painted over the watercolor and gouache and then worked by removing the metallic paint with a cloth or paper towel to get more texture on the surface.