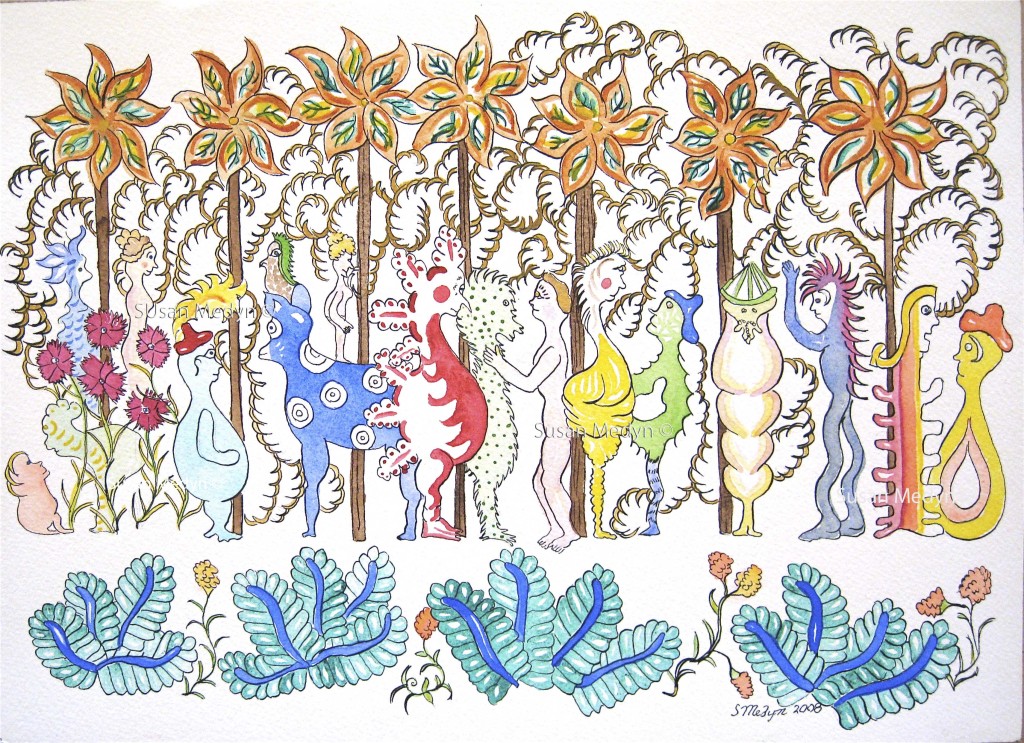 I am going back to doing more works on watercolor paper as I have better control of colors than on Aquabord.
This was done a while back, but I always have loved all the conversations going on. Can't you just see the tall figure on the right scolding the poor man with the beret. I have no idea what he has done, but she isn't happy.  Also the green and yellow creatures seem to be having quite an intent discussion. Most fun to me are the 3rd and 4th creatures from the right. Usually my creatures are communicating to one another or listening, but these 2 are posing!
This is a 14″ by 11″ Ink and Watercolor framed in a hand made cherry frame.