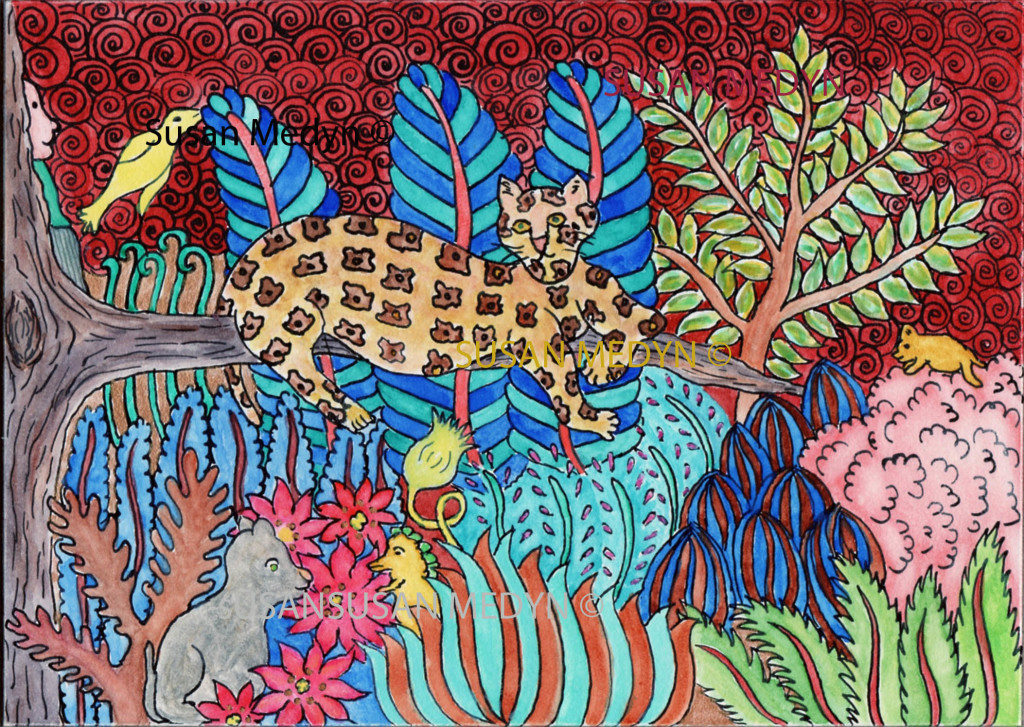 I struggle to achieve mastery over color. It is one of my major challenges. I  tried to have a more mature palette by mixing complimentary colors. My goal was to create a jungle scape that was more harmonious. I am seeing new possibilities in coloration.
Now the challenge is to stay the course.
This is a 7″ by 5″ ink and watercolor on Aquabord framed in a shadowbox frame.
SOLD