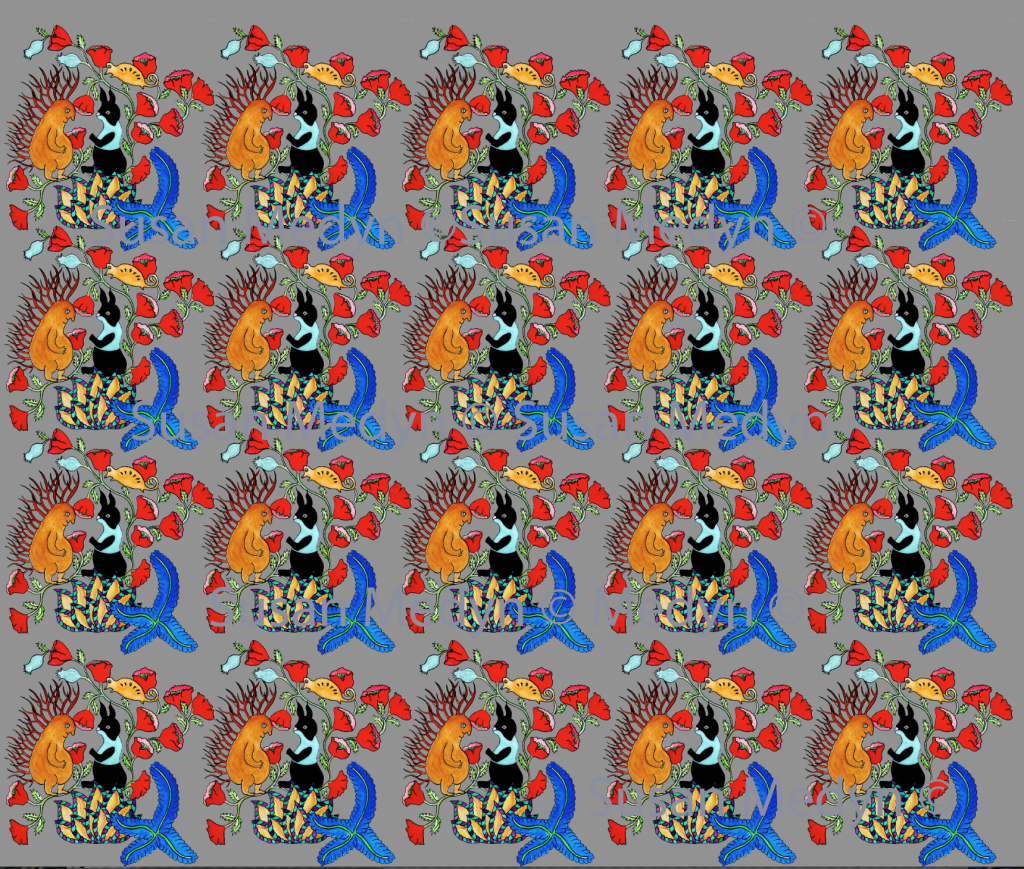 I am having fun working up a series of patterns from my mercat bunny series. This is from the recent Frank and Alice image. I am reworking the painting to flow the poppies down toward the blue foreground plant. I think that will help balance the blue color and allow the pattern to be closer to itself.
What do you think?
What would you like to see this on?
And any background color thoughts?
I have been playing with  shades of beige, orange and pink. So far gray has won out.