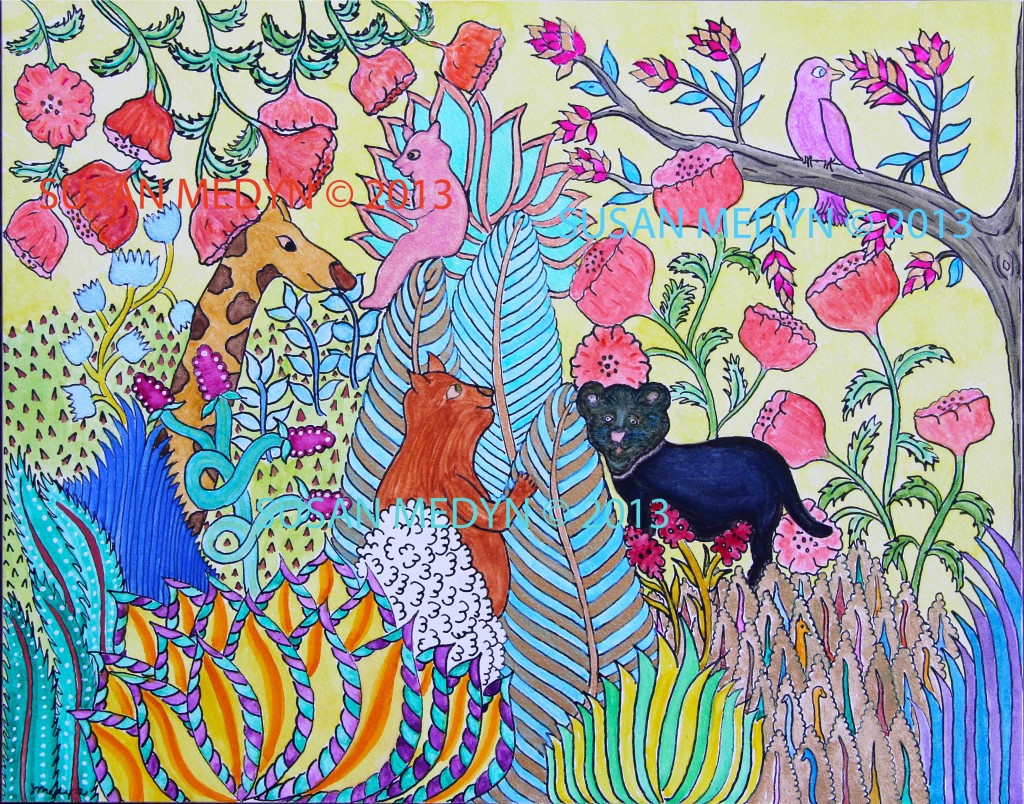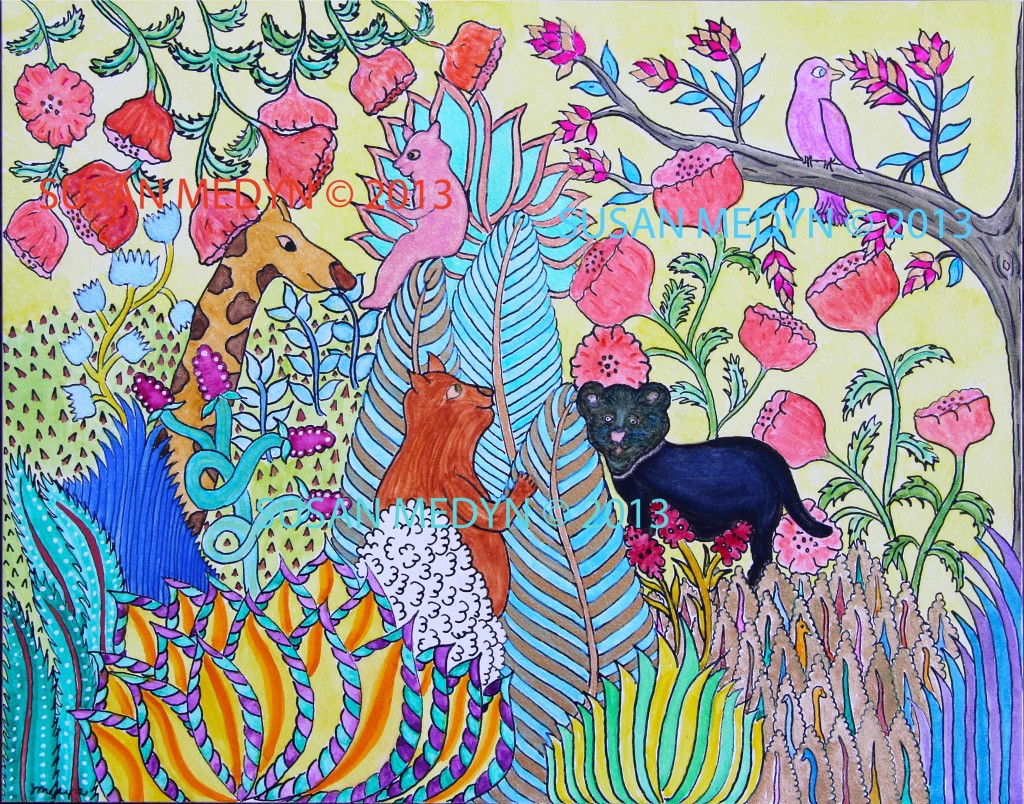 This seems the perfect painting to post for Easter morning. I continue with my Henri Rousseau jungle theme a la Medyn. I am really getting into creating new foliage. It seems like life presents us with patterns everywhere we look and I am noticing oriental rugs, flowers, furniture, building adornments, fabric, cloud patterns, Film Noir and just about everything I look at.
Here is a close up. I often find that  parts of my paintings make quite interesting works.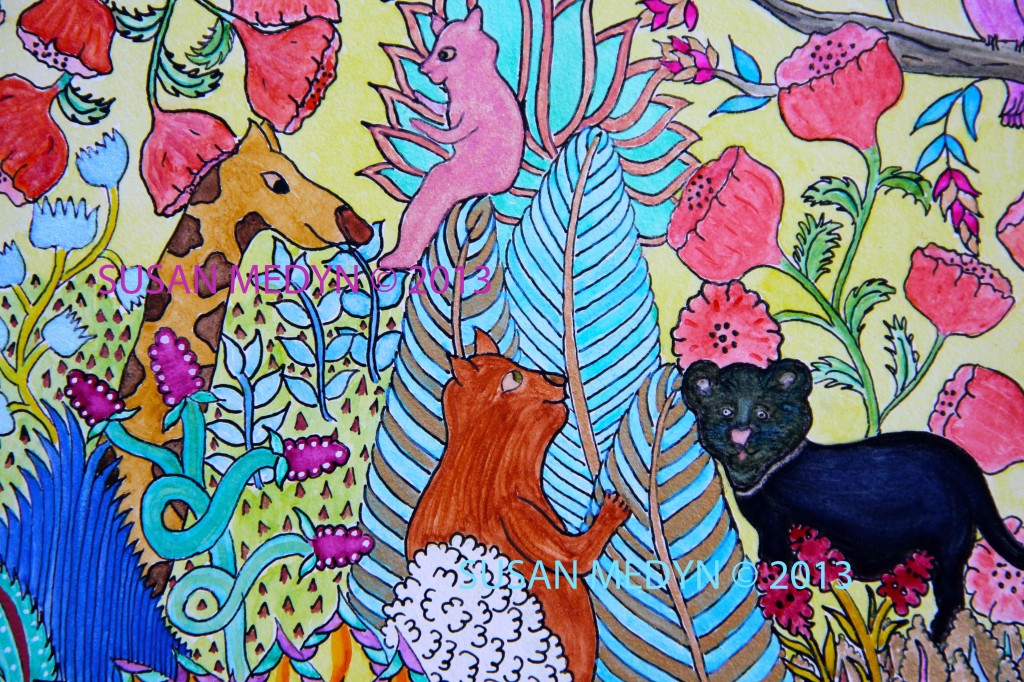 I had been in Asheville for 10 days visiting my sister and while I did get some painting and drawing done, I also really enjoyed spending time at the Grove Park Inn, riding on the  steep mountain roads, and going to the fabulous galleries and shops in downtown Asheville. There is a tremendous arts and crafts community there. It would be easy to spend months there. The later part of my trip was affected by our mom becoming ill and spending 5 days in the hospital. My sister drove home to upstate New York and is with her now as are my children. Arranging services has been quit time consuming but I continue to paint and work at expanding this series of paintings.
I only need 7 more people to sign up for my blog for me to randomly pick the name of one of the last 20 followers and send a gicleé to the winner. If you haven't signed up, now is a great time to do so.
This is an 8″ by 10″ Ink and watercolor on Aqua Board. This painting hasn't been varnished yet, but I will get to that tomorrow. It will be framed in a maple shadow box. It is for sale for $ 500.