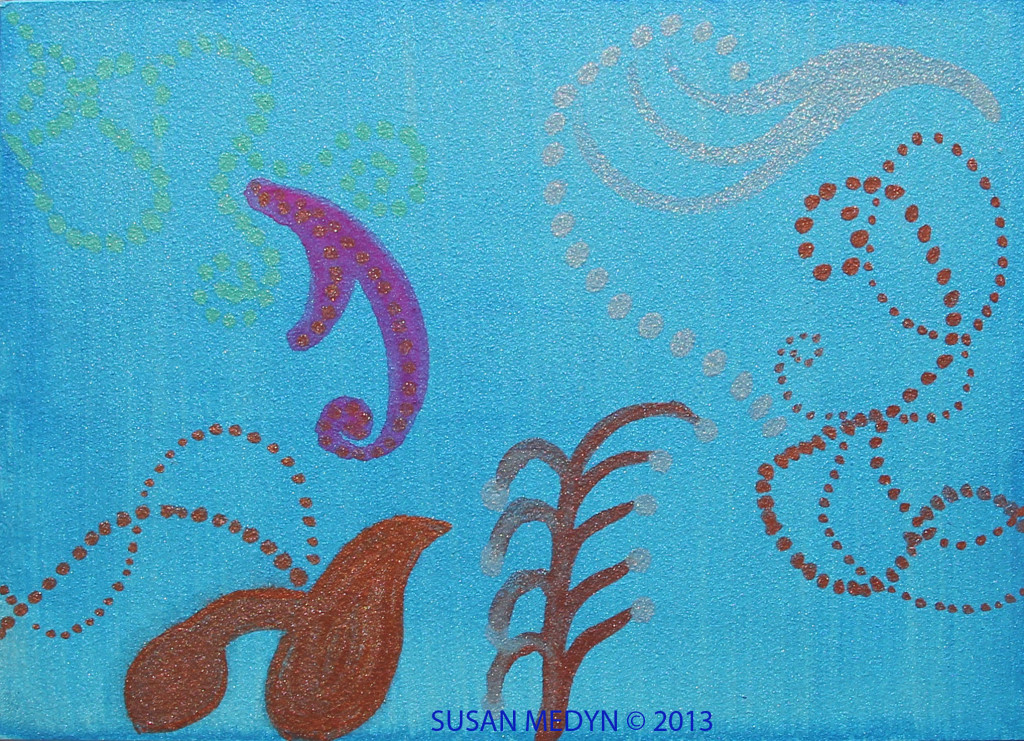 It takes so long to work on my usual paintings so I have been playing a bit with color.
I am forging along in the 30 days 30 paintings inspired by Leslie Saeta. If you click on her name it will take you to her blog where you can see the work of about 250 painters posting daily.
This painting is  a 5″ by 7″  watercolor on aqua board that is varnished  so no need for glass.It really sparkles!
Purchase price is $50, shipping included.