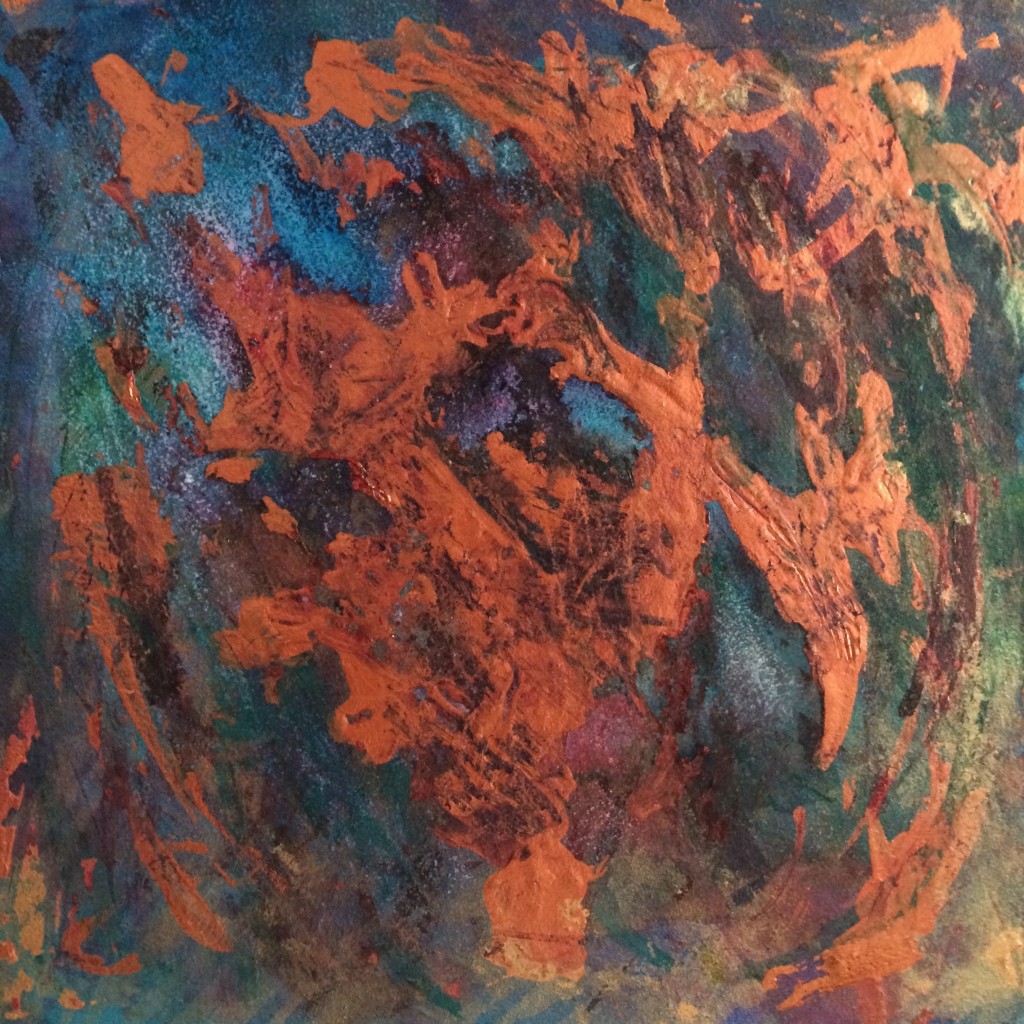 Dervish  SOLD
Mixed Media   6″ x 6″
The dancers are spinning around. It is a tribal ritual.
Day 28 of  Leslie Saeta's 30 in 30. Soon my abstracts will need to take a back seat to some more complex paintings I am working on.
I would love to get your feedback on my foray into the abstract.