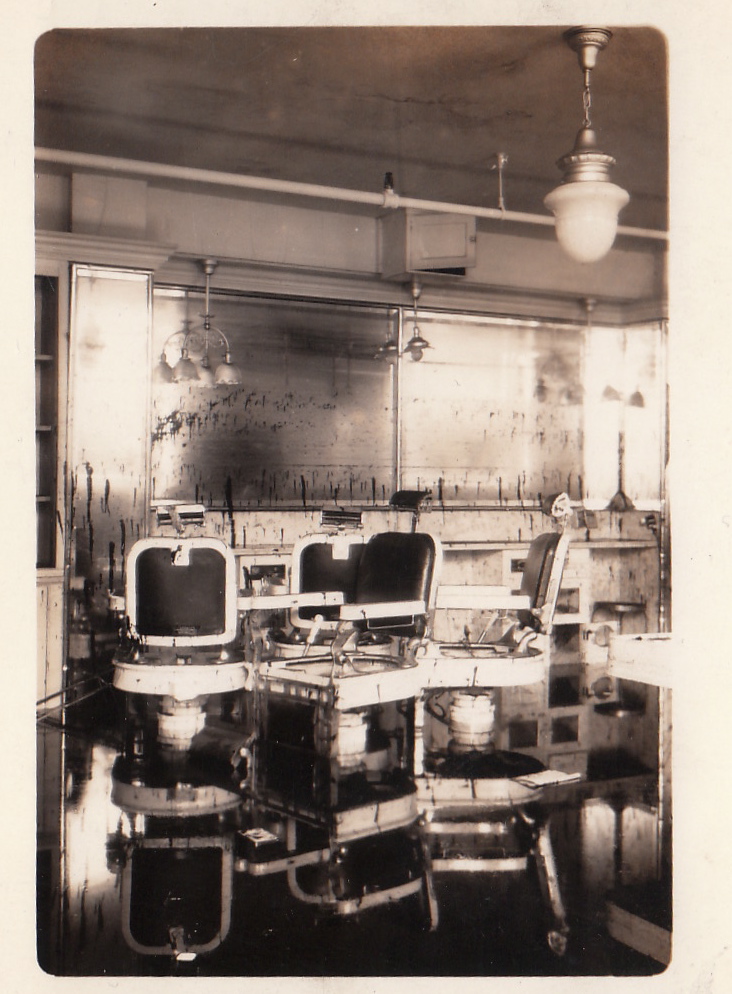 Barber shop of the Grosvenor Building with barber chairs reflected in the remnants of storm surge waters. New England Hurricane of 1938. Rhode Island, Providence
I sell high resolution photos of these images for $20.00 each.
Please email which prints you are interested in.
If you prefer I can send a CD of all these images for $75.00 for you to reprint.
Please contact me at susanmedyn@cox.net