Bitsy is a little better! I am happy to report that Bitsy no longer has a fever. She walked around a little today on her own! She is not really eating much, and I have to give her water with an eye dropper.  She is still sneezing, but she is a trouper taking her medicine. She goes to the vet Monday and the orthopedic surgeon Wednesday. She is an incredibly good traveler, being used to the car trip between Arlington, MA and Rhode Island so that part is easy. She normally doesn't like being put in a carrier, but she hasn't had the spunk to protest.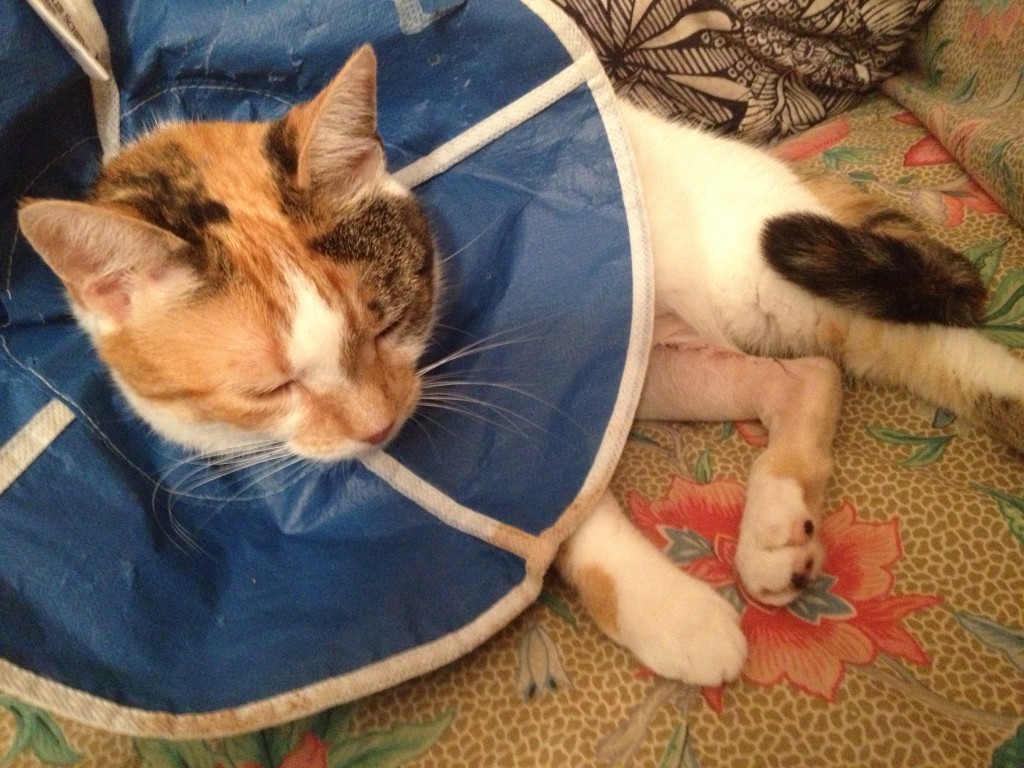 I am overwhelmed by the response to my cat+art sale blog post for Bitsy. I am thrilled that 7 paintings are going to new homes to help pay Bitsy's vet bills, and that so many of  you called, texted, shared my  post (all the way across the Atlantic too), and emailed to check on how Bitsy is. Thank you everyone who bought cards from the card page of my blog as well. I feel so blessed to have such wonderful friends, collectors, and animal lovers.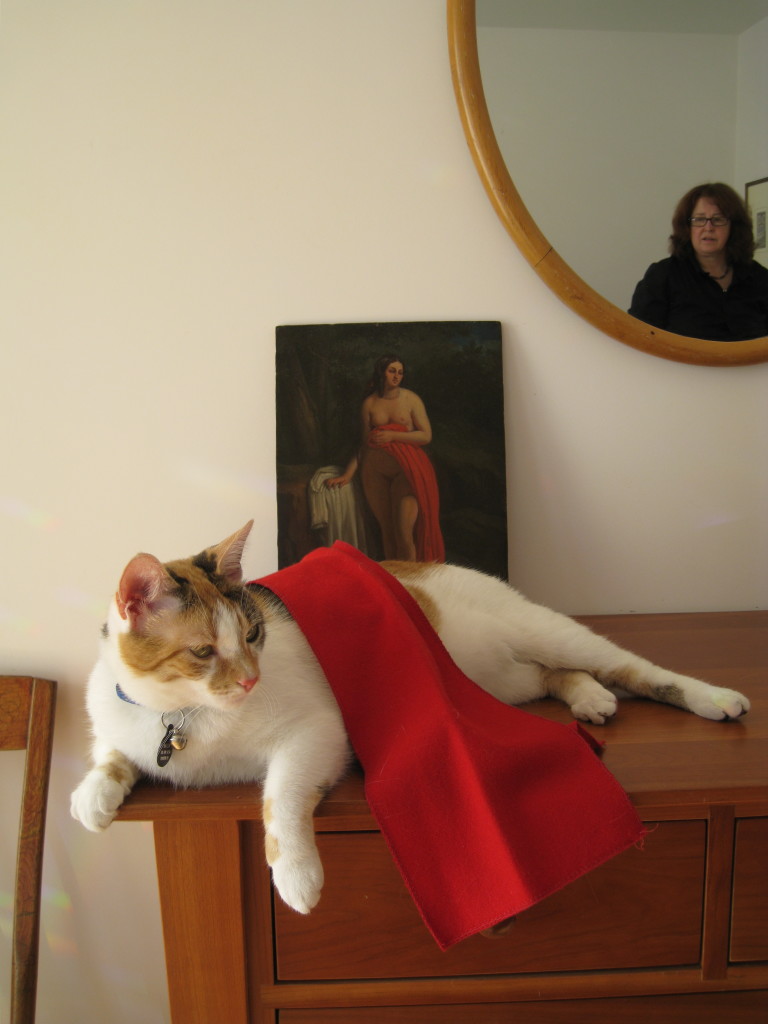 Bitsy imitates art! (That's me in the mirror).

Rainbow over our town.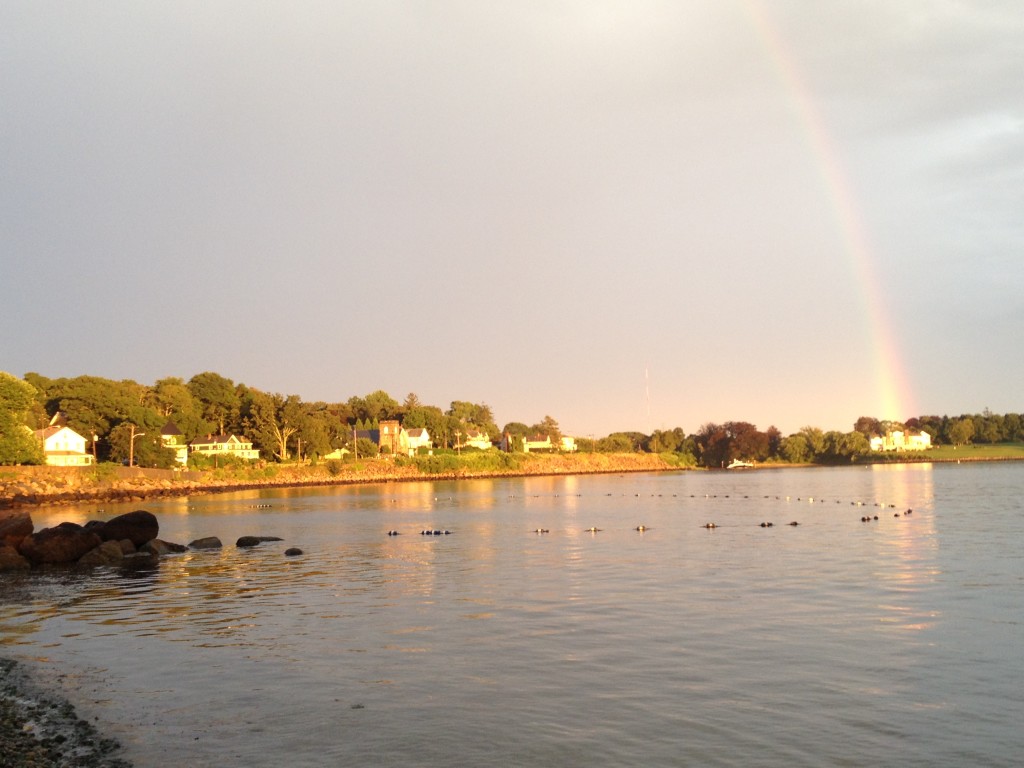 The home of  an incredible artist and friend on the left. Can you guess who?
Thank you again for all your support. Love to you all.