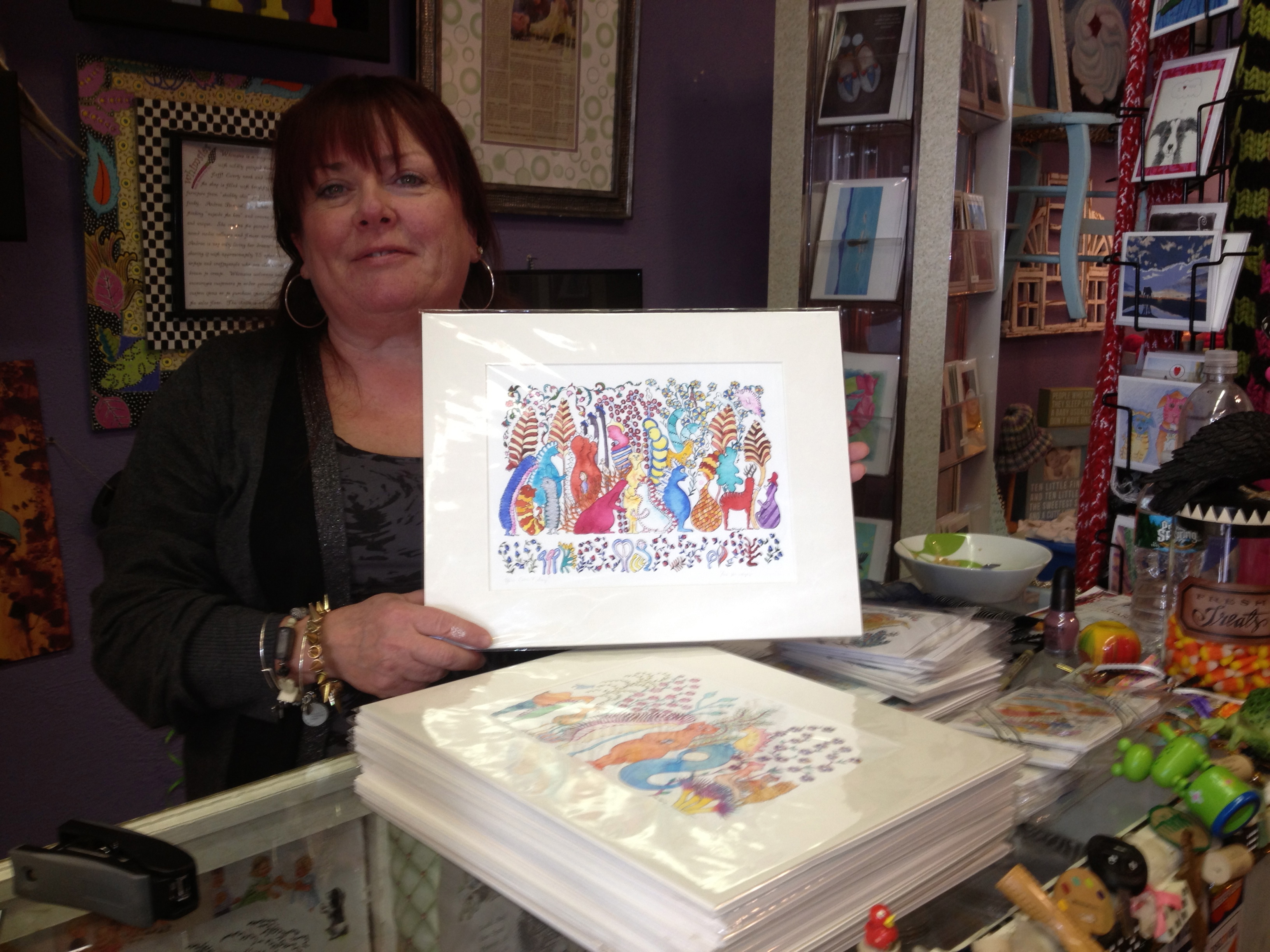 If you happen to be in Warren, RI there is a very cool shop called Whimsies that is full of colorful creative and curious items. This is a great store for finding wonderful little presents.
This is Andrea the owner who has a great eye. She decorates  and sells furniture that is so fun and funky.
You can also find my cards and prints there.