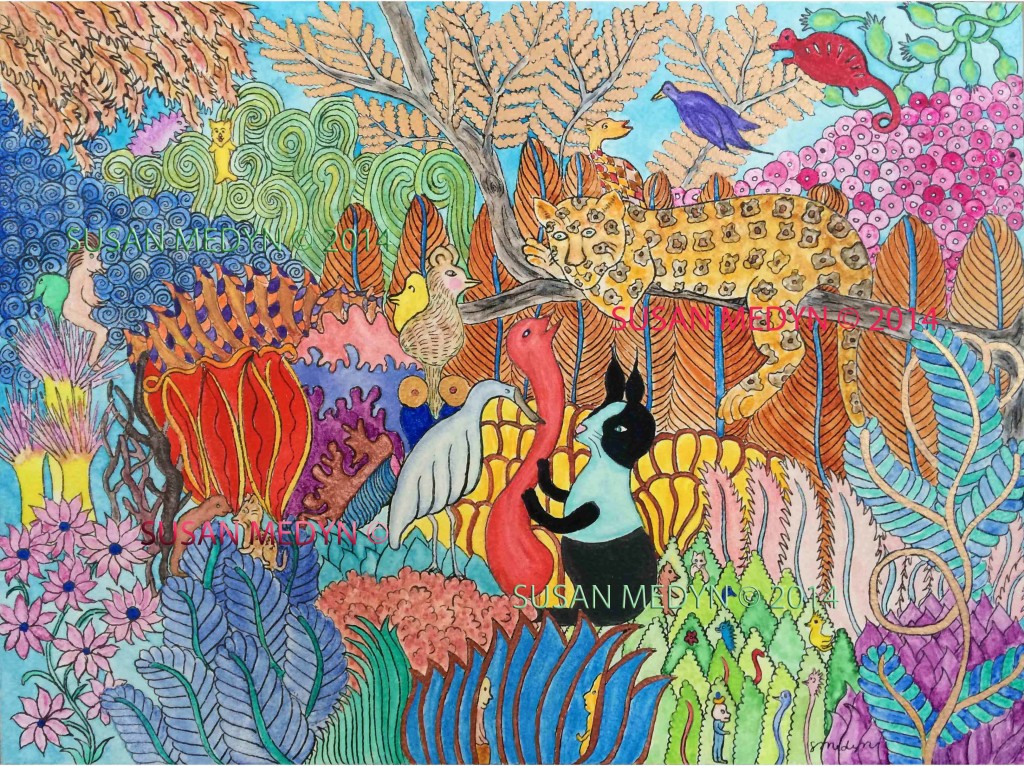 Today is day 30 of Leslie Saeta's 30 in 30. A big thank you to Leslie for hosting this annual challenge.
Although I did not manage to get 30 paintings done as I had several projects and paintings due for exhibits, I was able to finish this larger painting over the past two weeks.
Right now I would be happy to be lounging on a branch in the jungle, soaking up the warmth in a secret hide away.
And the poppies…well…there are seed heads in the upper right quadrant!
This is a 12″ x 9″ Ink and Watercolor on Aquabord.